Eagles Recognize Inspirational Women In Their Lives
Hang on for a minute...we're trying to find some more stories you might like.
Happy International Women's Month, Eagles! Our campus is filled with incredible women of all ages and backgrounds, which inspired me to ask two people on campus: "Other than your mom, who is the most influential woman in your life, and why?"
Josh Kewere, '20 shared with me,  "Well, My great-aunt is someone who has inspired me the most. As a matter of fact, she was the person who named me after I was born and paid for my mom's hospital bills. I only really knew her for seven years of my life, but from what I heard, she was the first woman to be a horticulturist in my home country, Papua New Guinea and was very influential. I hope to be like her one day."
Sekai Hicks, '20 shared with me. "My grandmother was very influential in my life because she always gave me words of encouragement when I was feeling down. She was there for me from the time I was born until she passed away in 2018. Her powerful words of wisdom carried not only myself but also the rest of my family."
These students as well as so many others are fortunate to be surrounded by admirable women. This month provides the perfect opportunity to reflect and appreciate the women who are most important to you.
Image courtesy of Wikipedia.
About the Writer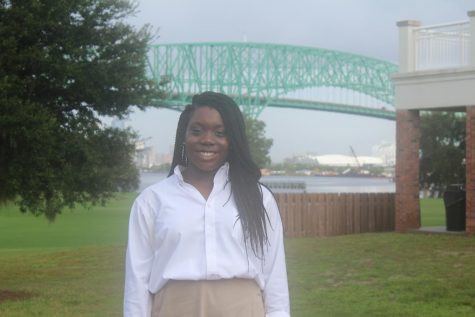 Maya McCall '20, Staff Writer
Maya McCall is a junior and a first-year staffer for The Talon Times. Maya has always loved expressing herself through writing and has now been given the...