Athletes Set Records At Prince & Sibil Invitational Track Meet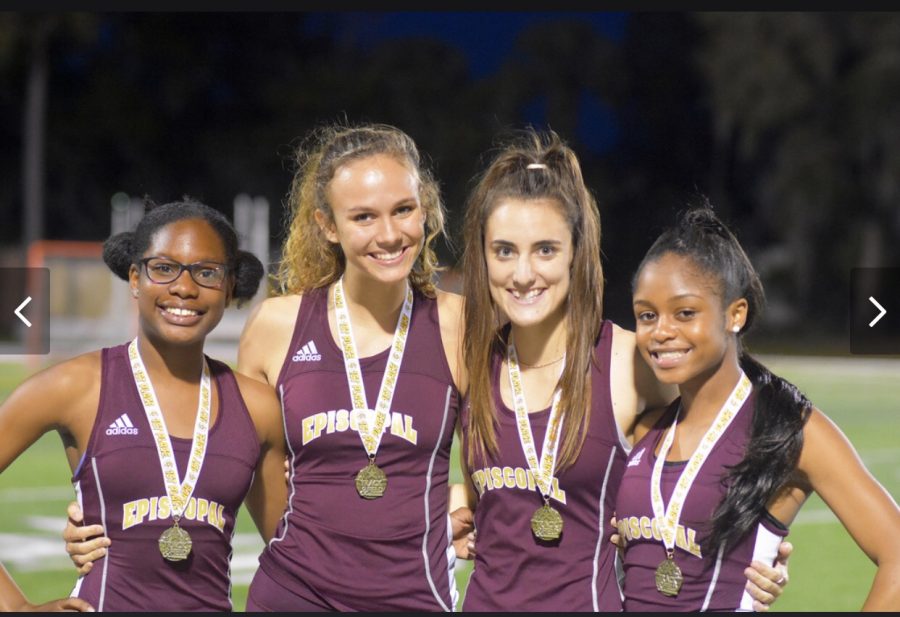 The track and field program at Episcopal has been run by Charlie Hunt since 1982. Last Friday, the girls 4×100 meter relay made history, breaking the 23 year-old school record.
First leg senior Caroline Johnston, a Clemson track and field commit and multi-school record holder, took off with immense speed and had the relay in first when she handed the baton off to second leg senior Gabi Cater, a University of North Florida track and field commit and school record holder. Carter held the lead, and flew through the straight away smoothly. She then passed off the baton to sophomore Reagan Rawls, who ran the last curve before swiftly handing the baton to speedy freshman, Jade Hardwick. Hardwick zoomed through the final 100, not only maintaining, but also advancing the lead, allowing for the girls to finish having ran the 4×100 meter dash in 50.28 seconds.
The girls took home first-place medals that iconic night and hoped to maintain the school record for a while, if not beat their own time in meets to come this season.
Image courtesy of Joe Kohla.
About the Writer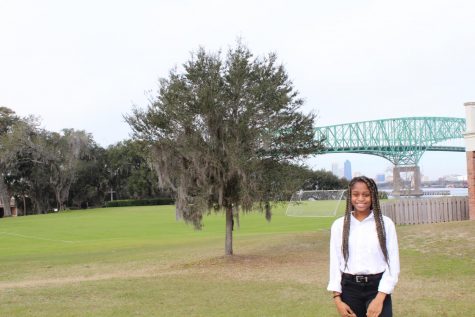 Reagan Rawls '21, Staff Writer
Reagan is a sophomore who has attended ESJ since the sixth grade, and this is her first year on The Talon Times staff. Her focus is on current events relevant...