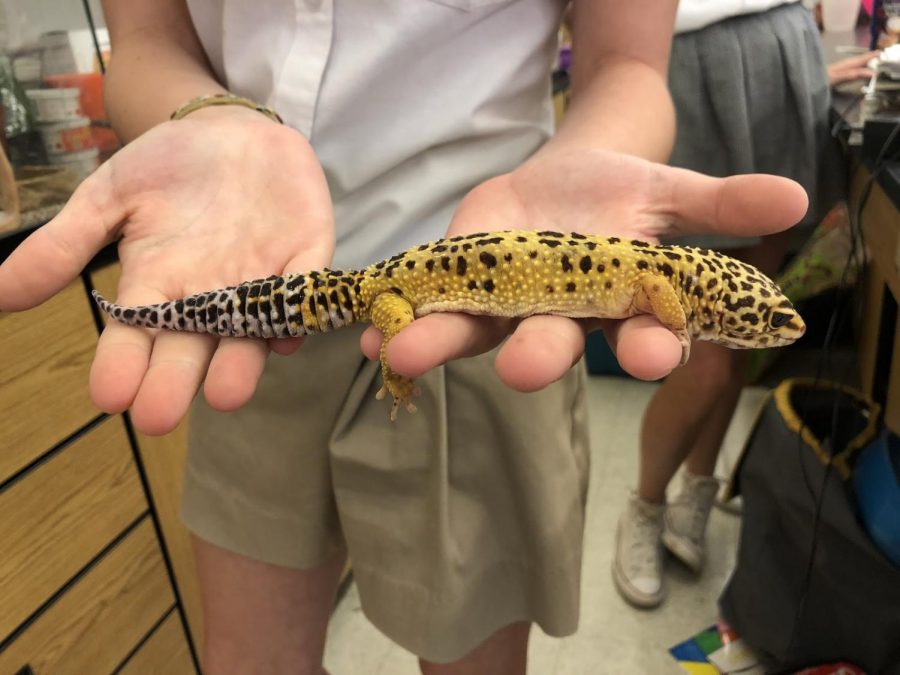 I had heard a lot about interesting items in teachers classrooms at Episcopal, so I decided to go look around.
As I walked through the halls, I saw something very intriguing in Ms. Hartman's room: a Christmas tree. Mrs. Hartman keeps a tree up all year, decorating it with different themes throughout.
Another interesting classroom is Ms. Rankin's. She has many animals and reptiles, ranging from snakes to lizards. The weirdest object in her room though is the dead cats. These cats are used for dissection in anatomy but are left out throughout the year to get the students used to being around them.
Ms. Glotzbach has a fish friend swimming around in her room. His name is Balfour. Now what is crazy is that she would of never had it until one of her students' friends passed it down to her, and now everyone loves Balfour!
While I was walking into Ms. Long's classroom, the first thing I noticed was this crazy colorful couch she had. It has every possible color on it just splattered all over it. It is a nice way to sit and relax and take your mind off the madness that is going on at school.
Image courtesy of The Talon Times Staff.