A Snippet Of The Band Concert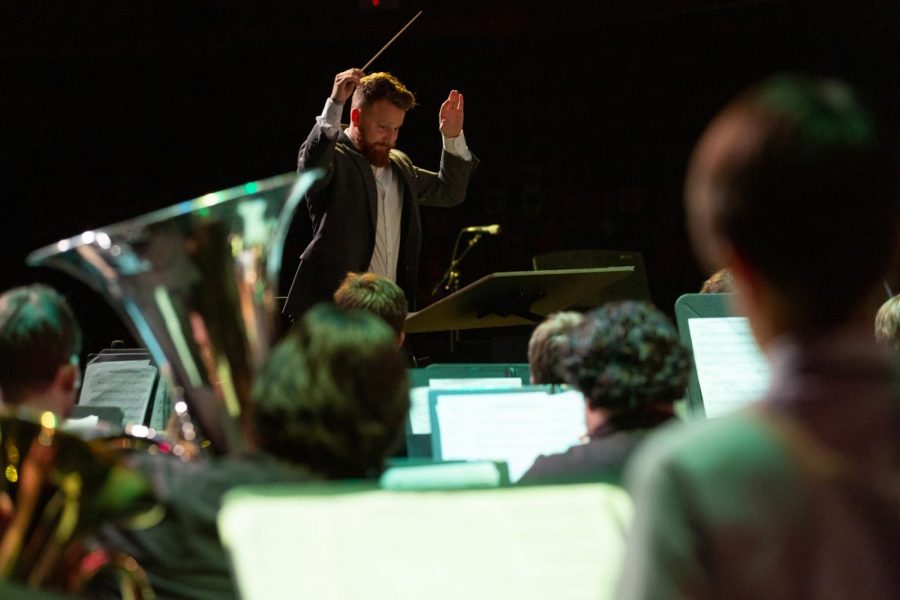 The performing arts rotate in-school presentations every year. This year, Upper School had the pleasure of watching a selection of the band concert.
Director Greg Hersey put on a charming show that was an attractive mix of every band sectional. Almost every individual ensemble got the chance to show off their best.
Among my favorite pieces was "Bohemian Rhapsody", by the Middle School Concert Band with Honors Band. The homage to Queen was performed with finesse and was appropriately loyal to the original recording without sounding identical.
Jessica Hogan '19 played "Land of the Shining Mountains", a beautiful and intense piano piece that showcased her dedication to the instrument. Jessica has participated in a National Piano Federation competition for the entirety of her piano-playing career. It was exciting to see her talent highlighted in her farewell concert.
Lastly, the crowd overwhelmingly chose the Percussion Ensemble piece as the favorite of the set. The six student members, plus Mr. Hersey, lined up their drums and stood behind them as the audience sat expecting a standard "Pep Band" performance. However, the house and stage lights went dark and the Ensemble raised their drumsticks over their heads as their glow-in-the-dark paint shined bright. The audience was completely enraptured and the Ensemble completed their piece with the entire auditorium stunned. The intense piece was perfectly synchronized, which was evidence of how much time and concentration must have gone into preparing for it.
Upper School students left the hour-long performance spouting nothing but praise for Mr. Hersey and his Ensembles.
Image courtesy of The Talon Times Staff.
About the Writer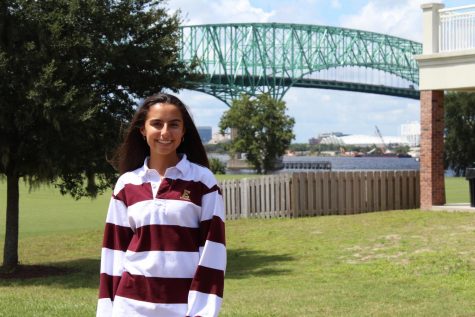 Inés Eisenhour '19, Staff Writer
Inés is a senior who has attended ESJ since sixth grade and this is her second year on The Talon Times staff. Her focus is on human-interest stories and...