Bleu Chocolate Review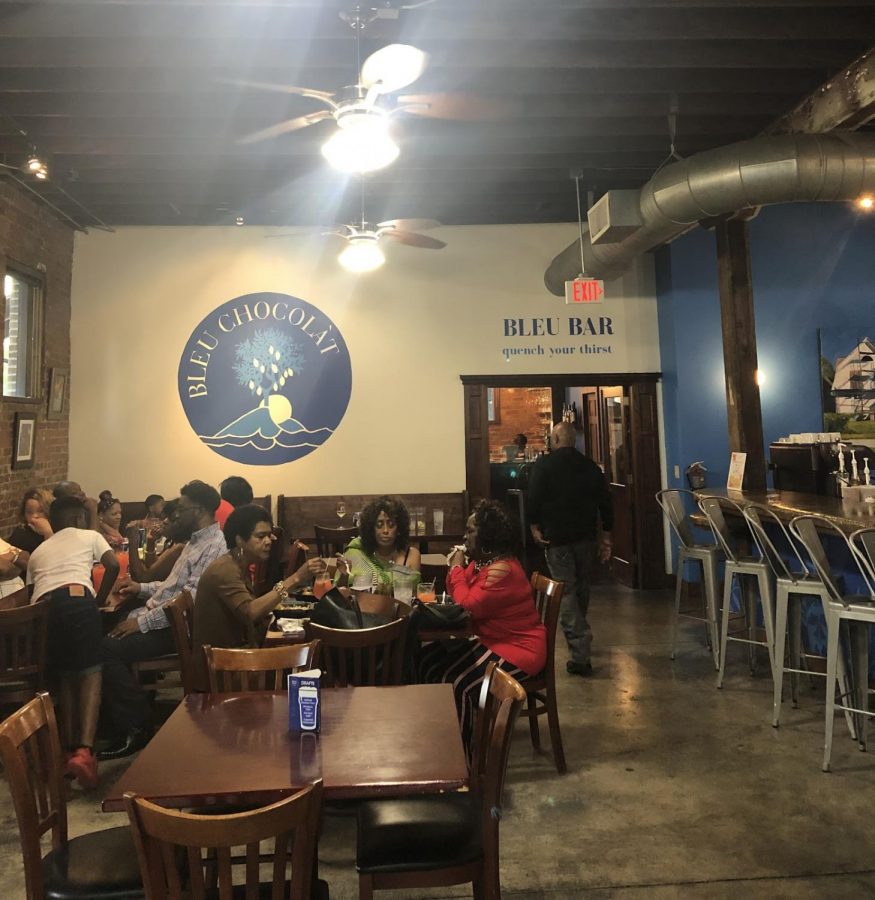 In Jacksonville's historic Springfield lies a hidden gem of a restaurant named, Bleu Chocolàt. This establishment was started by two women from the Caribbean who have a real passion for both baking and cooking. As a matter of fact, they are both chocolatiers.
Bleu Chocolàt is a "bean to bar" organization as far as their chocolate treats are concerned as they are derived from the Southern Caribbean. Along with chocolates, Bleu Chocolàt serves cakes, cupcakes, cookies, muffins, doughnuts and more.
While dining at Bleu Chocolàt, I ordered both the bacon brownie cookie and doughnut bread pudding. The cookie was served warm and was a little too dry for my liking, but the combo of bacon and chocolate was a perfect balance of savory and sweet. The doughnut bread pudding is paired with vanilla ice cream and was incredible. Each bite you take practically melts in your mouth and it's sweet but not overwhelming. The bread pudding is the perfectly suitable after brunch desert.
For my actual meal, I had the biscuits and gravy, a classic southern breakfast item. This meal came with two whole biscuits accompanied with a thick layer of sausage infused gravy on top. The gravy was creamy and flavorful, however, the biscuits were a tad dried out. To remedy the issue, I ate the biscuits with honey as needed. All in all though, the food was great and I would definitely order the biscuits and gravy again.
Bleu Chocolàt is a cozy corner brick building that has outstanding character and flair. You are warmly greeted at the door and your nose is filled with the sweet aroma of chocolate. If you're looking for a new brunch spot, this is it!
Image courtesy of The Talon Times Staff.
About the Writer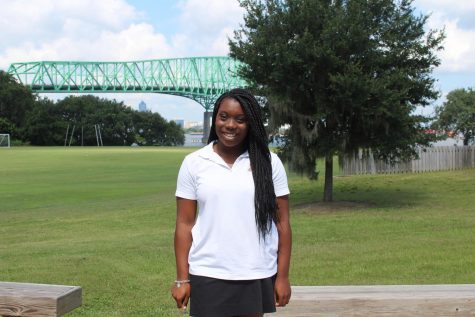 Maya McCall '20, Editor-In-Chief
Maya McCall is a senior and the Editor-In-Chief  of The Talon Times. Maya has always loved expressing herself through writing and has now been given the...