If I Could Write A Sophomore Will To The Seniors
Hang on for a minute...we're trying to find some more stories you might like.
Before the Seniors graduate they get to write Senior Wills, stating things that they would like to leave to students returning to Episcopal, the following school year. However, the returning students don't get to tell the Seniors what they would like for them to take to college with them. If I could write a "sophomore will" to some seniors it would go something like this:
Daniella: I would like for you to take with you UCA camp 5:00 Am wake ups, as well as constant visits to Ms. Rankins room to hold Sediki and photo shoots during trips to the beach.
Ana: Ana, take with you dips in the pool after strenuous track practices and practices by ourselves with Cherry, always ending with our notorious "jump squaaaaad" break.
Abi: Please take your constant jokes in journalism and your sarcasm. Also don't forget all our discussions on "ZAE".
Ashley: Please take our random conversations in journalism and always procrastinating on our articles. (You won't be able to take your Senioritis).
Justice: Be sure to take with you every memory from cheer camp, track meets from your junior and senior years, where Coach Hunt enjoys shooting the gun a little more than he should, having seventh period free together, my amazing driving during all of our car rides where we definitely didn't almost die and attempting to pull up to every FTE party.
Cadee: Do not leave behind reenacting how Coach Hunt always says "he we'ah" before starting a race and all of our tragic moments on days we'd practice running the 400.
I hope each and everyone of you enjoy college. I'm so happy for you guys as you move onto your next chapters in life. To see you all graduate will make me so proud, even if I do end up shedding a tear or two.
Image courtesy of The Talon Times Staff.
About the Writer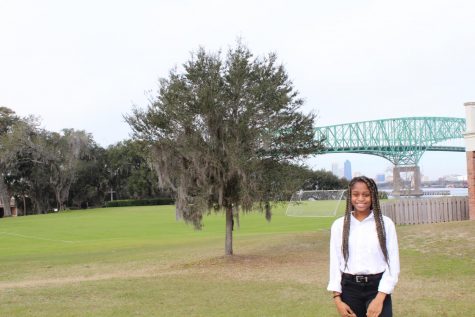 Reagan Rawls '21, Staff Writer
Reagan is a sophomore who has attended ESJ since the sixth grade, and this is her first year on The Talon Times staff. Her focus is on current events relevant...