Teacher Rec Forms: How To Say Thank You
Juniors, as if asking two teachers to write college recommendation letters wasn't daunting enough,the next step is to decide on the perfect thank you gift! Here is a list of 3 thank you gifts that won't disappoint.
A Handwritten Note
This is great idea because it's inexpensive but also meaningful! Maybe this could be another opportunity to showcase your creativity and writing skills to your teachers. In a world of texting and emailing, it'd be a treat to receive a handwritten card that someone has taken time out of their day to write.
Helping Out In the Classroom
It's the end of the year so teachers are pretty swamped and might be able to use an extra hand. Filing papers, organizing bookshelves or wiping down desks are all tasks that teachers can assign to students. Acts of service like these will show your selflessness and hard work.
 A Personalized Gift
Does your teacher love Harry Potter or always have a coffee cup in hand? Does he or she maybe love cats or traveling? If so, use their interests and turn them into a gift. Pinterest and Etsy are both websites that might be able to provide inspiration for a more personalized gift.
Keep in mind that your selected teacher probably isn't just writing your recommendation; they might be writing 10+ and it is important to thank them for the considerable amount of time they have contributed to your college education.
Image courtesy of The Talon Times Staff.
About the Writer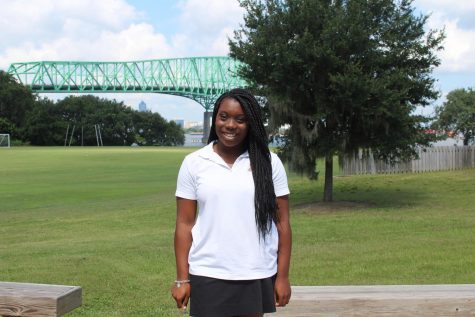 Maya McCall '20, Editor-In-Chief
Maya McCall is a senior and the Editor-In-Chief  of The Talon Times. Maya has always loved expressing herself through writing and has now been given the...