Senior Spotlight: Charlotte Rosenberg '20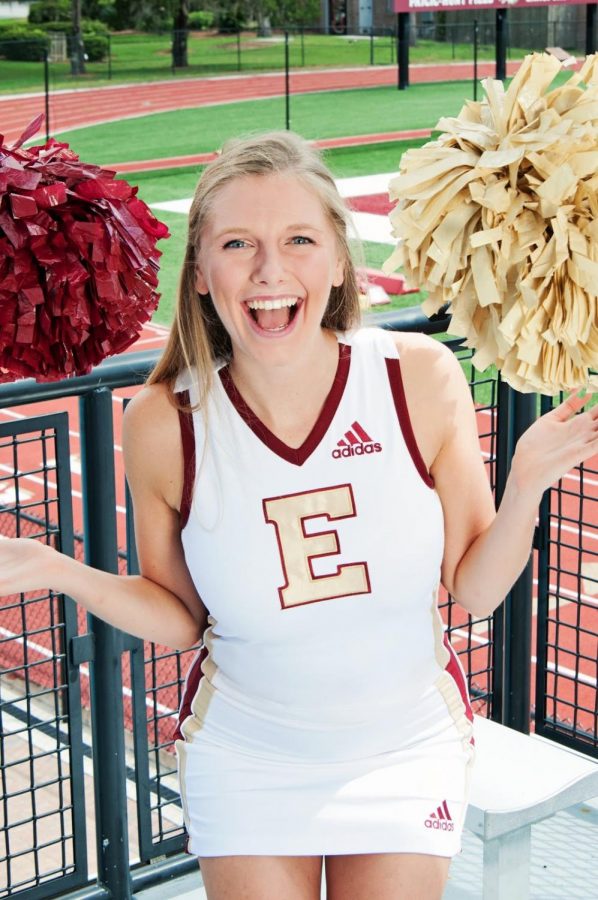 Senior Charlotte Rosenberg is no stranger to our campus, due to her many roles such as Senator of Student Government, President of the Eagle Ambassadors and Co-Captain of the Varsity Cheerleading team. Rosenberg is known for her enthusiastic personality, incredible work ethic and love for the Episcopal Eagles. In this article, we'll get to know Charlotte a little better, as she answers some of my senior-inspired questions. 
Question: What part of senior year are you most looking forward to? 
Answer: I am most looking forward to sending in my last college application.
Question: If you could award yourself a senior superlative what would it be?
Answer: "Most Likely to be Cut From a No-Cut Sports Team"
Question: What's your go-to response when adults ask, "Where are you going to college?"
Answer: That's a fantastic question, one that I ask myself each day.
Question: If you could drop out of high school and attend college immediately would you. If so, why? 
Answer: No, I am excited to finish ESJ strong and relish these last months with our class!
Question: Name 3 things you would tell your freshman self.
Answer:  I feel like as a freshman, I had it together.  Now, I'm not sure I feel the same…
Question: Name a song, movie or book that describes your high school career so far. 
Answer: "History", by One Direction, describes my high school career!
Question: What  is your favorite tradition at Episcopal?
Answer: My favorite Episcopal tradition is singing "The Twelve Days of Christmas" in Chapel, before the holiday break.
Question: If you could create a mandatory course for seniors, what would it be?
Answer: I would create a Home Economics class to prepare seniors before they leave for college.
Image courtesy of Episcopal Boosters.
About the Writer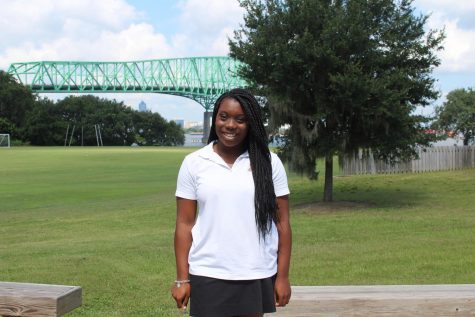 Maya McCall '20, Editor-In-Chief
Maya McCall is a senior and the Editor-In-Chief  of The Talon Times. Maya has always loved expressing herself through writing and has now been given the...