Arts Partnership
Breaking news from the Fine Arts Department! It was recently announced that a partnership has been created between the Cummer Museum of Art & Gardens and Episcopal's Fine Arts Department. 
This partnership springs from the Episcopal & Jacksonville: Partners in Arts initiative, started in 2018 and follows partnerships with Barbara Colaciello of Bab's Labs, who directed the one-act Chalk last fall, Jacksonville Dance Theatre (JDT), who showcased Episcopal's Honors Dance 4 class in their performance at the Florida Theatre, and Indigo Art Therapy, which was the focus of last year's Community Service Day. "ESJ aims to be an effective resource for art-making, cultural advancement, and community engagement," states the Fine Arts Department. "Episcopal endeavors to raise the profile of our great city as a place, where the arts are alive and thriving."
For one night only, the Cummer Museum will host a  "Midsummer at the Cummer", where Episcopal's Touring Company will perform William Shakespeare's A Midsummer's Night's Dream. Music, sonnets and art pieces will also be provided by Episcopal students. "ESJ students will be able to participate in the dynamic learning experiences that the Cummer has to offer through performance and visual arts," shared Ms. Katie Black '95 to Epscopal's e-newsletter.
Image courtesy of Episcopal School of Jacksonville.
About the Writer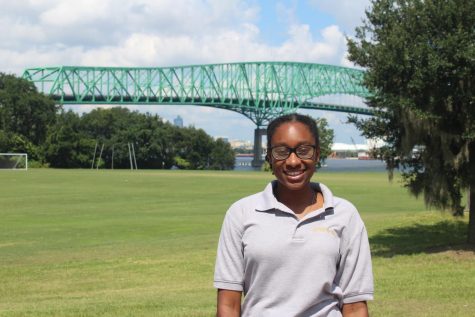 Jewel Hardwick '20, Staff Writer
Jewel Hardwick is a senior and a first-year staffer for The Talon Times. She is known campus-wide as an enthusiastic girl, with a rather strange affinity...