Senior Spotlight: Emily Coll '20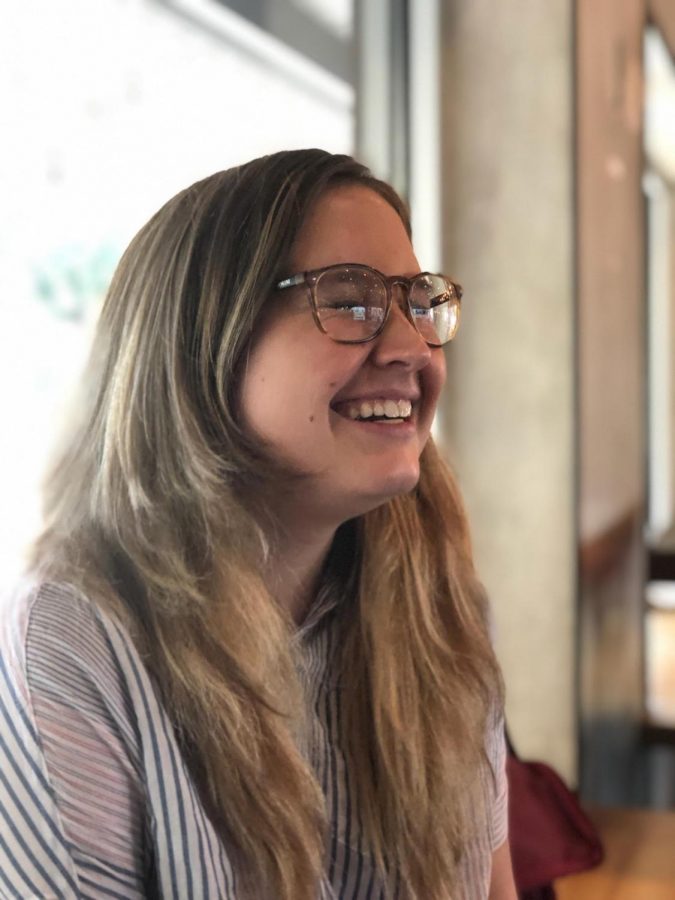 Jewel Hardwick, Staff Writer
December 4, 2019
Senior Emily Coll is known around campus as an avid English lover and a talented artist. Since seventh grade, Coll has brightened Epsicopal's campus with her heavily-annotated books and her detailed paintings. As the Vice President of the National Art Honor Society (NAHS), Coll leads the campus' visual arts department and organizes events such as last year's Global Community Day activity with Indigo Art Therapy. In this interview, we look closer at Coll's artistic endeavors and how they affect the campus at large. 
What clubs are you in?
I do a ton of things on campus. I'm the vice president of NAHS, NHS, Vestry, Ethics Club, Model UN and Creative Canvas for Kids.
What is your favorite club?
NAHS. I love working with the arts, and I think that we lead engaging initiates that help share the importance of visual arts around campus, such as Art of Art, the Haunted House and Coffee House. 
What is your favorite class?
AP Literature. I like exploring nuanced literary themes and challenging my understanding of the English language is always fun.
What is your favorite place on campus?
Ms. Hoadley's classroom. I spend my free periods there. I love the serenity of the art room and seeing other art projects in process.
What do you like most about ESJ?
I like how much the teachers work with you. They want you to ask questions and come in and see them, and they truly want you to succeed. 
You mentioned you're in the musical Chicago. How has the process been?
I was glad to have the opportunity to participate! I don't typically do performing arts, so it's been a great experience. Show week is a bit hectic, but it's great to see the final product and show it to our audiences. 
You mentioned you went on the Italy Photography trip, and the Italy exhibit opened the same night as Chicago. What's your favorite part of the Italy exhibit?
I love the entire exhibit! The trip was so much fun! Seeing everyone's perspectives of Italy expressed in their photos showed how much we all loved Italy.
Image courtesy of Emily Coll '20.