The 12 Days Of Christmas
The 12 Days of Christmas is an Episcopal tradition that has become a student body favorite. For eight years, the Vestry would lead the sing-along, and the lyrics would be advisory, or recently, grade-level specific. 
Over the years, however, the 12 Days of Christmas has become a spirited match between grades to see who could yell the loudest. "It's been getting too wild," noticed Kristen Taylor '20. 
And the Spiritual Life Department agrees. Head Chaplin Mother Teresa announced to Vestry this week her decision to remove the 12 Days of Christmas from the Christmas Chapel. "Screaming for the sake of screaming – anticipating Christmas Chapel… So you can out scream every other class – being unified in booing another class –  is not praising and glorifying God in any way whatsoever." 
While the 12 Days of Christmas will not be in the Christmas Chapel, Mother Teresa supports finding "an alternative way to sing the 12 Days of Christmas by class." Many students see this as an opportunity to try new traditions. "I love singing the 12 Days of Christmas!" exclaimed Anna Mayo '20. "I think we should add it to the carols we sing during the Ugly Christmas Sweater Day." "Or we can just sing another Christmas song", recommends Vason Lylerly '20. "It doesn't have to be that long or loud". 
So don't be too disappointed! The Vestry is open to ideas, and will surely find a way to carry on this loved tradition.
Image courtesy of ESJ's Flickr.
About the Writer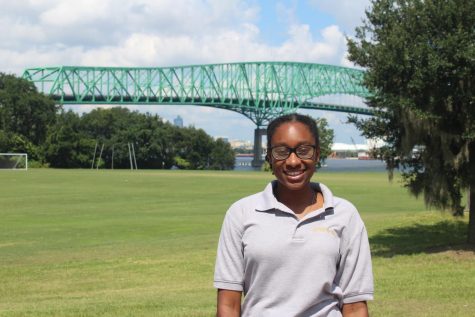 Jewel Hardwick '20, Staff Writer
Jewel Hardwick is a senior and a first-year staffer for The Talon Times. She is known campus-wide as an enthusiastic girl, with a rather strange affinity...