2019 Talon Staff Gift-Giving Guide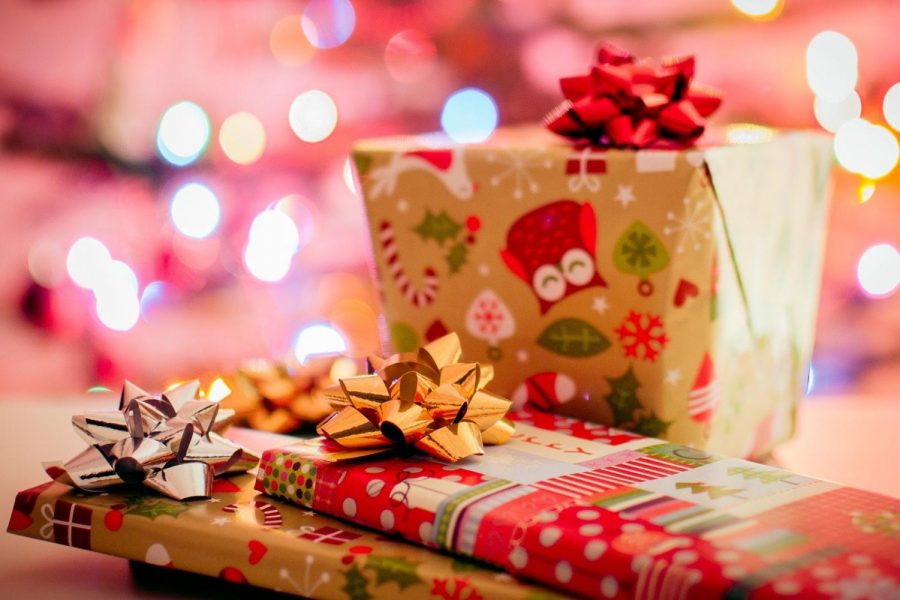 Merry Christmas, Eagles! If you're still not sure what to give the important people in your life for the Holidays, The Talon Times staff has put together an all-encompassing gift guide. From your mom to your jetsetting friends, we've got you covered!
McCall: For your Mom…
Are you hosting for the holidays? Are the members of your fam charcuterie connoisseurs, or does your mom simply love personalized kitchenware? If so, the Eliza Tile Monogram cheese plate will be perfect for her!
https://www.anthropologie.com/shop/eliza-tile-monogram-cheese-board
McCall: For your Secret Santa…
The perfect secret santa gift for under twenty dollars is hands down, the One Line a Day Journal. Each page of the journal has room for a line for five successive years. Therefore, the user can revisit what they experienced on that day each year. The stationary is modern and elegant and who knows, maybe you've given your secret santa the start to their memoir. 
https://www.amazon.com/Modern-One-Line-Day-Five-Year/dp/1452164622/ref=sr_1_7?crid=CY6G9VDLCE1C&keywords=one+line+a+day+journal&qid=1576158280&sprefix=one+line+%2Caps%2C143&sr=8-7
Coll: For the Sports Fan…
The best gift for the sports fan can be found on https://www.fanatics.com/, where you can find his/her favorite team out of college or pro sports and can buy them either their favorite player's jersey or a hoodie.
Coll: For your Dad …
The best gift for a dad has to be slippers from Sperry. They are the best function for a dad because they can wear them as slippers around the house and even wear them casually in public, and it's one of the best gifts to give a dad.
https://www.sperry.com/en/shearling-slipper/35650M.html?dwvar_35650M_color=SPM13663-210#cgid=slippers&start=1. 
Hodo: For the Gamer…
Attention anyone buying gifts for a "gamer", do not by any means buy them an Xbox 1 or PS4. The new versions of these consoles: the PS5 and Xbox Project Scarlett are both coming out during the holidays next year. A good gift idea would be gift cards for either PlayStation or Xbox, so they can buy whatever their hearts desire on their given consoles. 
Hodo: For the Boys…
For the boys, a good gift idea is shoes. All boys, whether they openly embrace it or deny it, enjoy having and wearing nice shoes. Websites to find some good shoes for the boys, are 
www.footlocker.com/ and www.nike.com.  On Foot Locker there is a variety of nice kicks including Jordan Retro 4's and Nike Air Max '97s. Nike's website also has some snazzy shoes like the Nike Air Force 1 All For 1 – Los Angeles or the All For 1 – New York.
Hardwick: For the Movie Lover…
Want to have a movie theatre experience from the comfort of your own home? Invest in a Mini Portable Theater Projector! It connects to any movie device, so you can play a movie from your phone, computer, or tablet! Find one here at: https://www.bestbuy.com/site/ematic-epj590wh-lcd-projector-white/6367469.p?skuId=6367469
Hardwick: For the Book-Obsessed…
Any book lover knows the importance of good lighting. So get them a folding book lamp! The design looks like an open book, and it emits a soft light perfect for late-night reading. You can get a great one that folds 360 degrees at: https://www.amazon.com/Folding-KKTICK-Rechargeable-Magnetic-Creative/dp/B07WSN5VQ7/ref=sr_1_1_sspa?keywords=folding+book+lamp&qid=1576249424&sr=8-1-spons&psc=1&spLa=ZW5jcnlwdGVkUXVhbGlmaWVyPUFBUkgyMFE5QjJBQ0YmZW5jcnlwdGVkSWQ9QTA5MjQwNTExVU1PUUI5TFdTTTFGJmVuY3J5cHRlZEFkSWQ9QTA4MDM2NjFKVVlJUDFCRjFNOEYmd2lkZ2V0TmFtZT1zcF9hdGYmYWN0aW9uPWNsaWNrUmVkaXJlY3QmZG9Ob3RMb2dDbGljaz10cnVl
Caroll: For your BFF…
Getting your best friend pajamas or a robe would be a great gift to give your girlfriends. It is essentially giving the gift on comfort and style.  
https://shop.nordstrom.com/s/eberjey-crop-pajamas/5406846/lite?siteid=tv2R4u9rImY-VO1TJwq.aAPcEvuz3tEvzw&utm_source=rakuten&utm_medium=affiliate&utm_campaign=tv2R4u9rImY&utm_content=1&utm_term=729223&utm_channel=affiliate_ret_p&sp_source=rakuten&sp_campaign=tv2R4u9rImY
A bath caddy is a great gift to give someone that loves to relax. This gift is especially valuable to a girl you know who is heading off to college. 
https://www.amazon.com/dp/B00176AOKM?linkCode=xm2&tag=cosmopolitan_auto-append-20&ascsubtag=[artid|10049.g.4398[src|[ch|[lt|
Caroll: For the Traveler…
Whenever you're traveling the last thing you want is for you to get pickpocketed. This backpack is perfect for the ultimate traveler.  
https://www.xd-design.com/us-us/bobby-original-anti-theft-backpack-grey
Also, when traveling, especially at the airport phones die all the time. Having this portable changer makes it super easy to charge your phone on the go. 
https://www.anker.com/products/variant/powercore-5000/A1109011
Jackson: For your Teachers…
For anyone trying to find their teachers a gift, I recommend getting something like Peterbrooke Chocolatier. Their shops are a staple in Jacksonville, and they have a wide variety of treats! If you want chocolate covered popcorn, they've got it! If you want chocolate covered potato chips, they've got that too! Giving teachers sweet treats can almost never go wrong, especially when it's from somewhere like Peterbrooke.
Jackson: For the Gadget Guru…
If you know anyone who loves gadgets, I would recommend the HDZoom360. It is a camera lens for your iPhone that gets precise and clear images from miles away. It more than likely combines two of their most used items, their phone and their camera!
https://myshoppingaccount.club/#
Image courtesy of Pixabay.
About the Writer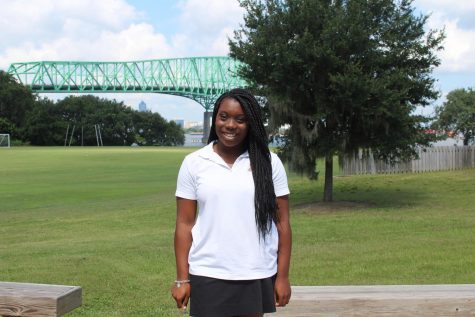 Maya McCall '20, Editor-In-Chief
Maya McCall is a senior and the Editor-In-Chief  of The Talon Times. Maya has always loved expressing herself through writing and has now been given the...