Fine Arts New York Trip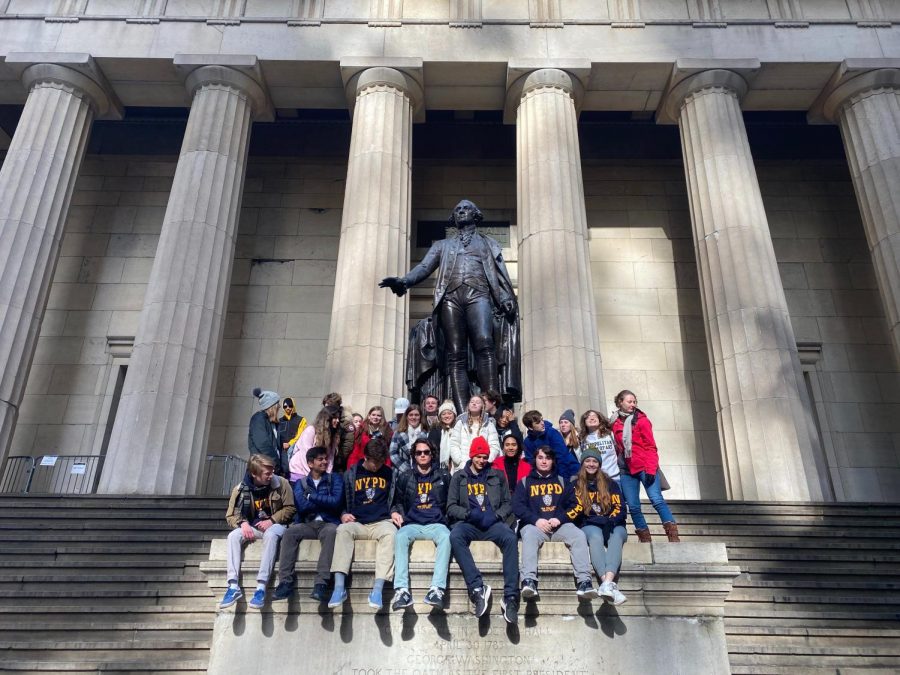 Juniors and seniors in Fine Arts at Episcopal took a trip to New York to experience their interests in one of the most artistic cities in the world. There, they had the opportunity to see the new Broadway shows like Oklahoma!, Come From Away, and To Kill A Mockingbird as well as a dance at The Joyce Theater called Requiem of Ravel's Bolero. Visual Arts students' interests were fulfilled as well, being given the opportunity to walk through famous art galleries such as The Metropolitan Museum of Art (MET) and The Museum of Modern Art (MoMA), as well as a few independent galleries.
Lauren Nott '20 had nothing but good things to say about Requiem. "My favorite performance was the dance. I loved the singing and the theatre or expressions that were incorporated in the dance. It very vividly told a story and shared an awesome message. The singing in that performance has to be my favorite part of it." Anne-Charles Zimmer '20 enjoyed Come From Away saying, "The music is phenomenal! The story is so moving! I was bawling crying the entire time!"
Students were also given an opportunity to meet actor and director Ben Stiller. Matt Komaroski '20 shared his thoughts on meeting him. "Mr. Stiller was awesome. It was so cool of him to come out and hang with us for a bit. It was great to hear a new perspective on the film industry and to hear questions from my fellow students that I hadn't thought to ask about. He was very kind to stick around after it was all said and done to answer the question I had for him."
Maddie Latta '19 spoke to creating bonds with other students saying, "I got to know my peers better during the free time we had to walk around and explore NYC on our own. Also, I was able to bond with my roommates because we spent so much time together from organizing shower rotations to being in the same small groups." Zimmer and Komaroski both also shared that they had the opportunity to bond with two of the newer ESJ performing arts teachers- Mr. Colton Spurlock and Mr. Jono Hustis.
Image courtesy of Anna Mayo '20.
About the Writer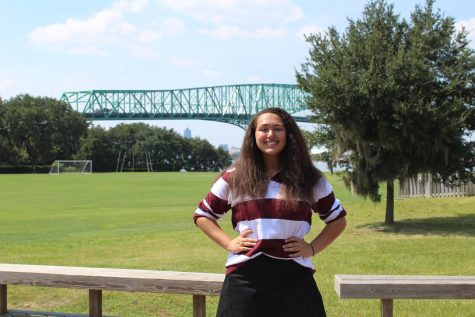 Anna Mayo '20, Staff Writer
Anna Mayo is a senior and a first-time staffer for The Talon Times. She has attended Episcopal since the seventh grade and throughout her years she has...