The Gated Community
The New Year always brings new things, whether it be new clothes from Christmas, new classes for a new semester or trying out new habits for resolutions. And for Episcopal students, the new thing on campus isn't just the semester. 
Between the houses on St. Elmo Street, the entrance to Munnerlyn Drive and the entrance to Art Museum Drive, large black gates now enclose our campus. With this new fencing, though, comes new ways to navigate campus. 
"The gates between the houses will be locked to students during the school day," stated Mr. Darion Green, Episcopal's Director of Safety and Security, in a school-wide email. "[I]f you are going to one of the houses on St. Elmo, you must enter and exit through the back door of a house. Be sure to use the sidewalk that is closer to Jangro Stadium."
Drivers, especially seniors leaving for lunch, will have to accommodate the gates during the school day. "Drivers that park in the Pecan Grove can walk down the sidewalk to the gate between the Admissions House and the Business Office to enter campus until 9:00 AM. If you park by the baseball field, you can leave during lunch, but you will not be able to return to that area because the gate will be locked."
And for students arriving a bit behind schedule, you "must walk down the sidewalk on Munnerlyn Drive to the Welcome Center to sign in. Exceptions to this will be on Late Start days." So make sure to take note, and email Mr. Green at [email protected] with any questions!
Image courtesy of Jewel Hardwick '20.
About the Writer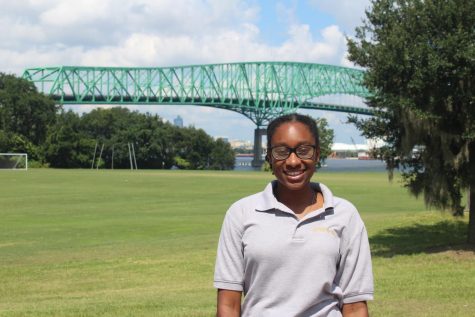 Jewel Hardwick '20, Staff Writer
Jewel Hardwick is a senior and a first-year staffer for The Talon Times. She is known campus-wide as an enthusiastic girl, with a rather strange affinity...