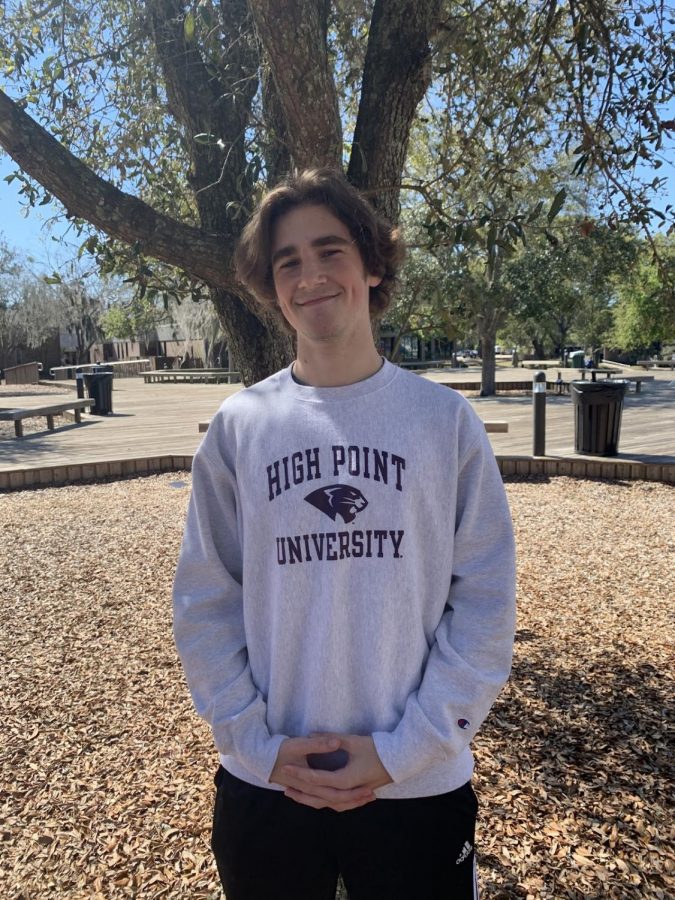 Senior, Rad Fant, was a rower for the past three years but stopped rowing and decided to run track this year. Fant considers himself quite the comedian with numerous "catchy" phrases that he's known for across campus such as "Rick Ross" or "Dang that's crazy bro, but I don't remember asking." 
Q: What is your hair care routine? What do you do to make it so luscious?
A: I condition it every day but only shampoo it twice a week. I use Jack Black's brand, and I occasionally use a leave-in conditioner after every shower called 12 Benefits. 
Q: Why did you start running track this year and how do you like it?
A: I started running track because I needed a change from rowing, and I enjoy track a lot more because it's more individualistic.
Q: If you could be any lunch meat what would you be and why?
A: Honey smoked ham because it SMACKS.
Q: What's your favorite food?
A: Baklava is fire.
Q: What's your favorite fast-food establishment?
A: Chick-fil-A.
Q: You could have any superpower in the world, but if anyone finds out your power, you die. What do you pick?
A: Invisibility.
Q: Do you know where you are going to college yet?
A: I am going to be attending High Point University in North Carolina.
Q: What's your favorite hobby/thing to do during your free time?
A: Educational YouTube videos.
Image courtesy of Jonah Hodo '20.