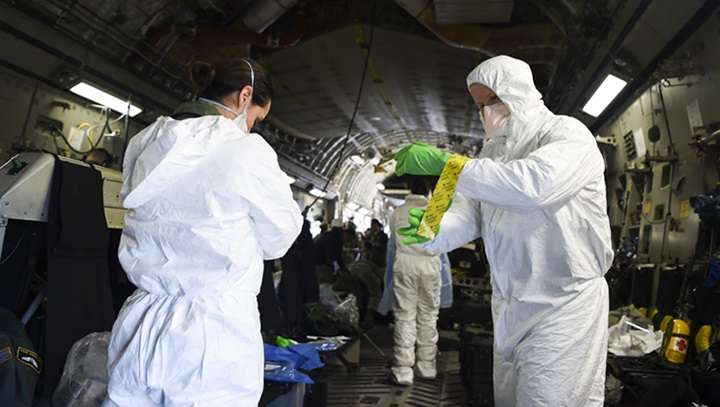 There have been many new statistics and discoveries since our first article on the coronavirus was published. With the virus spreading and all of the recent news about it, it is necessary to give an update about statistics such as numbers, locations and prevention. 
According to a recent article on CNN, written by Julia Hollingsworth, Steve George and Amy Woodyatt, "The novel coronavirus has killed more than 2,900 people worldwide…" and that "there have been more than 85,000 global cases, with infections in every continent except Antarctica." The World Health Organization (WHO) has also stated that the virus "has reached the highest level of risk for the world." BBC has stated that "sources within Iran's healthcare system told BBC Persian that, as of Thursday evening, at least 210 people had died from the virus", which was more than five times higher than the official government figure at the time.
In the first Coronavirus article written, there were confirmed cases of the virus in around 11 places outside of China. The Centers for Disease Control and Prevention or CDC has been updating their findings daily, and as of 11:00 AM February 29, 2020, there were confirmed cases in 60 locations across the globe.
The number of confirmed cases in the United States has increased to 15 total. 12 of these are travel-related, and the other three are from person-to-person spread. The confirmed cases are in the states of Arizona, California, Illinois, Massachusetts, Washington, Florida and Wisconsin.
The virus has also had major effects on stock markets across the globe. An article written by Richard Partington and published by The Guardian describes that Wall Street has hit its lowest point since 2016 and that global markets have lost a total of $5 trillion dollars in value. The Dow Jones Industrial Average also fell a total 1,190 points on February 27.
There are many ways to prevent getting the illness. The CDC has a list of ways to avoid getting the coronavirus which includes  the following: avoid close contact with people who are sick, avoid touching your eyes, nose, and mouth, stay home if you get sick, cover your cough or sneeze with a tissue, then throw the tissue in the trash and wash your hands. The CDC recommends that only people who have the virus or show symptoms should wear face masks to prevent spreading the disease.
Image courtesy of Senior Airman Cody R. Miller.
Facts courtesy of bbc.com, cdc.gov, cnn.com and who.int.