Talon Talks Podcast: Superheroes
Welcome to Talon Talks, Episcopal's student-led podcast! This specific podcast was led by all of our staff members… Seniors Jonah Hodo, Maya McCall, Anna Mayo, Nolan Nicholson, Robert Jackson, Ryan Shay and Jewel Hardwick, as well as sophomores JP Coll and Maddy Caroll. 
During this installment, we share our favorite superheroes and their universes. As we talk about our favorite superheroes, we also compare and contrast similar characters from both Marvel and DC. From Dr. Strange to the Flash, we cover a wide variety of the classic and the novel. We also debate which superhero is truly the strongest and most powerful of all the heroes. 
If you find yourself engaging in fervent debates about the superiority of Thor versus Storm, then this is the podcast for you.
Don't forget to listen to last week's podcast, the first episode of our social media series on Instagram. 
Have suggestions for future podcasts? Comment down below! And don't forget to rate, review and subscribe!
Link to podcast: https://anchor.fm/the-talon-times/episodes/Superheroes-ebu4sa
A note from Staff Writer Jonah Hodo: 
-If you think that Storm is more superior, I love you.
Image courtesy of Wikimedia Commons.
About the Writer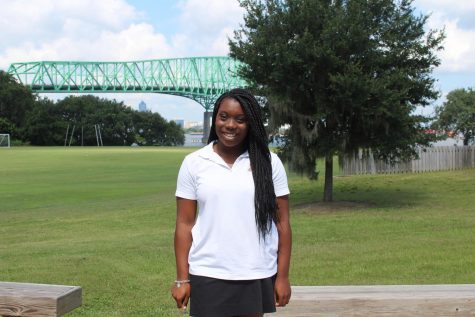 Maya McCall '20, Editor-In-Chief
Maya McCall is a senior and the Editor-In-Chief  of The Talon Times. Maya has always loved expressing herself through writing and has now been given the...