Got Questions, Seniors? We Have Answers!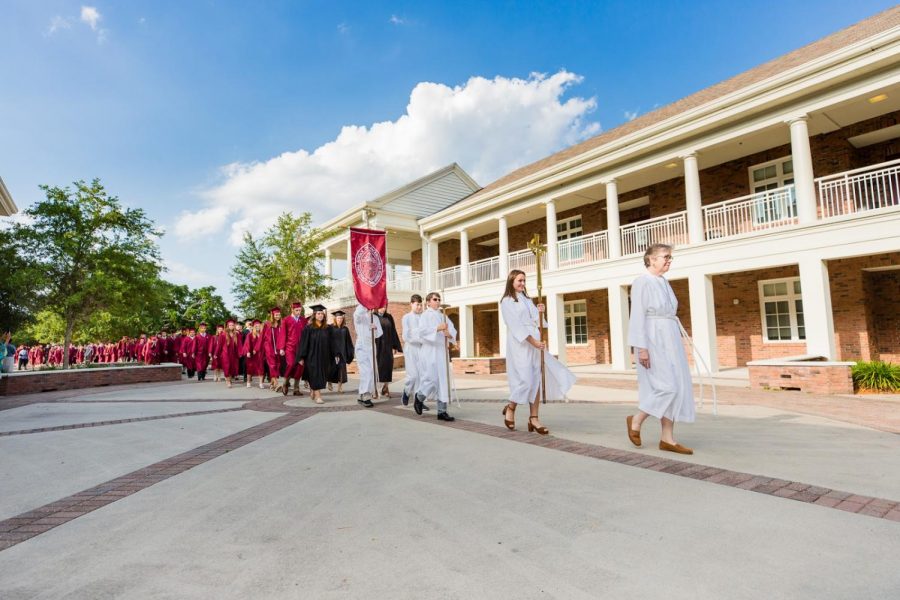 From online classes to 45 minute AP exams, things have definitely changed during the 2020 school year. But how about changes to Episcopal's end-of-the-year events? Here's your guide…
Graduation Changes:
Senior Honors Convocation and Baccalaureate will be held on the River Field on Friday, May 22 at 8 AM
Commencement will be held on the River Field on Saturday, May 23 at 8 AM
There is a Graduation Rehearsal at the Munnerlyn Center on Thursday, May 21 at 8 A.M.
Both ceremonies will be live-streamed beginning at 7:55 A.M. at esj.org/livestream
Social distancing regulations will be enforced, and face masks are required. 
Graduates will have 4 seats reserved for family (6 for families with twin graduates or two households) 
Only 1 car will be allowed to transport the graduates and their family members (2 for families with twin graduates or two households) 
Only Reverend Greene and Ms. Rowan (Board Chair) will be giving out diplomas, with exceptions for faculty, staff or board members whose children or grandchildren are graduating
Cap and gowns have been ordered already and are to be picked up during the Graduation Rehearsal.
There will not be a Cap Toss, due to the limitations in place to prevent the spread of COVID-19
Graduates can up-cycle their graduation gowns to Gowns4Good, an organization that turns gowns into PPE for healthcare workers. Gowns will be collected in clearly marked bins outside of the campus store Tuesday, May 26 to Friday, May 29 from 8 AM to 3 PM
Yearbook and Will Changes:
The 2020 publication of the Talon yearbook was completed prior to the shutting down of the printing plant. The printing plant is predicted to open shortly after May 15, and will mail the Talon shortly thereafter. 
Ensuring the delivery of yearbooks to seniors is the Talon's staff first priority. 
Senior Wills will be delivered with the yearbook
Athletic Changes:
The Senior Athletic Banquet video will be sent out to senior families the week of Graduation
Award recipients will be announced in the video
All plaques and senior banners will be given during the Graduation Rehearsal at the Munnerlyn Center on Thursday, May 21 at 8 AM
Seniors are asked to label their spring season uniforms and bring them to the Commencement Rehearsal (they will be collected in labeled bins)
Book BuyBack Changes:
Emails have been sent to each student regarding books bought during the 2019-2020 school year, identifying books that are eligible for the 2020 BuyBack
Students are asked to write their Student ID number on the inside cover of the books prior to submitting them to the BuyBack. Student ID numbers can be found on MyBackPack or on the scan sent to students by Ms. Hoyt
The Book Buyback event will be held outside, under the covered awning area next to the Campus Store (to attend, you must first set up an appointment using this link: https://calendly.com/hoytm)
Appointments are in 15-minute intervals from 8:00 AM. – 3:00 PM. Two tables will be set up, and you can make an appointment at either table. If you have more than one child who is an ESJ student, you must select more than one appointment to allow for enough time.
Dates are as follows:
May 11 – Seniors may begin scheduling appointments for May 11 and after
May 18 – 6th Grade students may begin scheduling appointments for May 18 and after
May 20 – All grades may begin scheduling appointments for May 20 and after
The annual Soles4Souls shoe drive will continue this year. During the book buyback period, collection bins will be outside the Campus Store and under the covered walkway at Upper School drop-off from May 11 – May 29
Image courtesy of ESJ Flickr.
About the Writer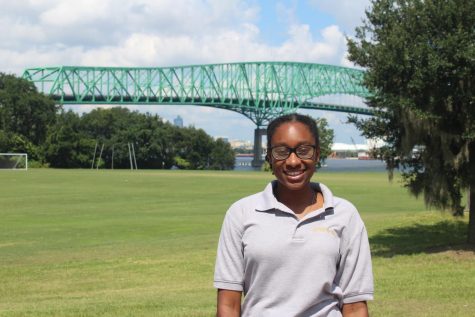 Jewel Hardwick '20, Staff Writer
Jewel Hardwick is a senior and a first-year staffer for The Talon Times. She is known campus-wide as an enthusiastic girl, with a rather strange affinity...