D'Amelio Sisters
The D'Amelio sisters have rapidly risen to fame over the last year making them some of the most successful teenagers in 2020. They first became popular on the famous app TikTok. Charli D'Amelio, who is 16, began using TikTok late in 2019. Before her fame, she was a competitive dancer in Connecticut. On TikTok, Charli focuses on not only making her own but also doing other creators' dances. Charli currently has 82.2 million followers on TikTok and 27.2 million on Instagram. Her fame on these platforms has resulted in lots of projects with big-time companies. Charli and her sister have collaborated with American Eagle, Morphie as well as Orosa Beauty. These partnerships have only made the D'Amelio sisters even more popular. Charli's sister Dixie, who is 19, is most famously known for her music.
Along with being on TikTok and having 35.7 million followers, Dixie's focus is on her upcoming music career. In June 2020, Dixie released her first song "Be Happy", and it instantly became viral. Dixie is now signed to the record label Hitco Music. With the girls' huge following on social media and the countless partnerships with brands that they have accumulated a net worth of 4 million dollars in under a year. Since the D'Amelios gained a huge following they decided to move to LA permanently to pursue their career further. The whole D'Amelio family lives in a modern mansion near all the other content houses, such as "Hype Hosse", "Sway House", and "The Clubhouse". They are constantly are collabing with their friends that also have a huge following on all the social media platforms.
Since the summer, the D'Amelios, as well as other big time TikTok creators, have been now seen in more mainstream news. They have been in magazines, have been paparatized, have been in YouTube videos and been on news channels such as Entertainment Tonight.
Image courtesy of Wikimedia Commons.
About the Writer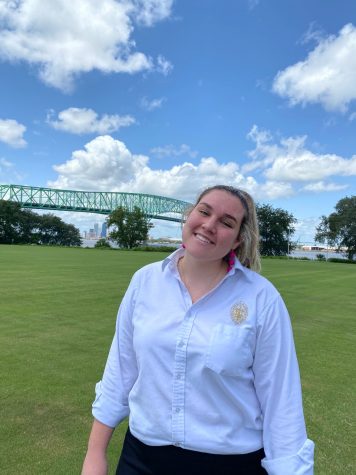 Maddy Carroll '22, Editor-In-Chief
Maddy Carroll is a junior and one of the Editor-In-Chiefs of The Talon Times. Maddy loves to travel and immerse herself in different cultures. She is a...