Southern Grounds Review
Neptune Beach and San Marco are both popular spots to hang out and grab something to eat, and out of the restaurant options in both places, Southern Grounds is just the place to go. 
I had been wanting to try Southern Grounds for a while, and I finally had an opportunity to go. On a Saturday night, my friends and I went to the Beach to find a cool restaurant we've never had before, and then we saw Southern Grounds! When we walked in, it was a somewhat busy atmosphere, but our orders were taken very quickly. All staff members were wearing masks and sanitizing everything after use. Which made me feel very safe and comfortable with purchasing food there. 
After looking over the menu, I decided to order the Turkey Wrap with Avocado, along with a coffee and a scone. The coffee had a very smooth dark taste, while the scone was sweet and fluffy. These two starters were both very good together. I thoroughly enjoyed both items.
But, the star of the show was the Turkey Wrap with Avocado. This meal comes with two wraps that are completely stuffed, and potato chips. The Wrap was filled with turkey, avocado, tomatoes, spicy mustard and so much more that I really enjoyed. The chips were also great! They had a very crispy crunch, and they weren't greasy at all. 
Southern Grounds offers a variety of food options, ranging from hot foods to cold foods, breakfast, lunch and dinner, as well as many different baked goods. This amazing restaurant is a great place to go to for studying, hangouts and a really good bite of food or coffee. My friends and I loved eating at this restaurant. Overall I really enjoyed Southern Grounds, I already want to go back and try something new.
Image courtesy of Pixabay.
About the Writer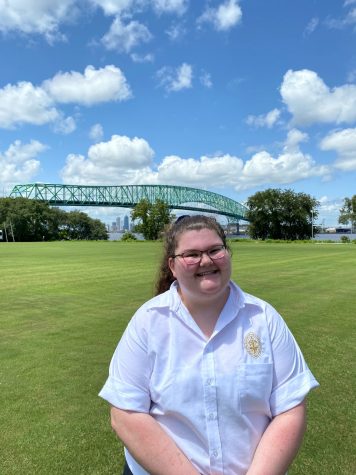 Ashlin Roberts '22, Staff Writer
Ashlin Roberts is a junior and first-year staffer for The Talon Times. She is heavily involved with Fine Arts at Episcopal, being fully committed to Honors...