Halloween Costume Ideas
It's never too early to start thinking about what you're going to be for Halloween! TikTok and new additions to pop culture are all very prominent in this year's Halloween costume options. Here are some fun ideas for this year's holiday season kickoff!
Among Us… Among Us is one of the most popular games out right now, and I've heard many people talk about being different characters from the game. My friends and I have considered this idea as well, trying to decide who will be the imposter and what color crewmates we want to be. People all over TikTok have also been cosplaying as these characters and sharing their creative costumes.
Colored Wigs… Although this colorful wig trend already started before Halloween, I think it'll be a very popular costume idea. Teens will usually go out as a group to a party or Halloween store, and pick out what color wig they want to wear, and go out as a group or by themselves!
Monochromatic Outfits… If you don't want to put too much planning into your costume this year, then a monochromatic look will be perfect for you. All you have to do is wear the same color for your entire outfit. Easy as that! This is also a good group costume idea. Each person can pick which color they'd like to dress in. 
Harry Potter Characters/Houses… Harry Potter has come back! For some odd reason this year, the Harry Potter fandom has come back and it seems like everyone can enjoy it in some way. TikTok has been a huge platform for this Harry Potter comeback. This means Harry Potter costumes will be pretty popular this year. Dress up as your designated Hogwarts house (Gryffindor, Hufflepuff, Slytherin or Ravenclaw) or your favorite character. 
Euphoria Makeup… The popular show "Euphoria" has given people who love makeup a new creative style to try out. These looks include bright colors and lots of glitter. I think this would be a quick and creative look for anyone who wants to try their hand at makeup this Halloween season.
Image courtesy of Pixabay.
About the Writer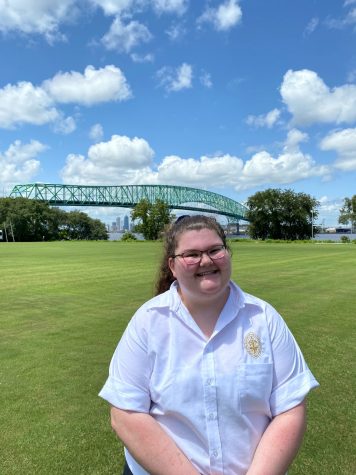 Ashlin Roberts '22, Staff Writer
Ashlin Roberts is a junior and first-year staffer for The Talon Times. She is heavily involved with Fine Arts at Episcopal, being fully committed to Honors...