My Favorite Things To Bake
With the number of long weekends we've had this year, I've had to find something fun to do… Baking has been a fun way to keep me busy while staying at home all the time. 
My baking obsession started a few weeks ago when I tried (fellow newspaper staff member) Maddy Carroll's pumpkin bread. The idea of making something with pumpkin sounded really good, so I decided to look up some recipes and go to the store for some ingredients. I had every item I needed, except for pumpkin. There was a pumpkin purée shortage! So I ended up using a pumpkin pie for the flavor. I made Pumpkin chocolate cookies, which were chewy and not too dense. Honestly, it was the best work I had ever done. 
After my pumpkin phase, I decided to venture into some new recipes. I wanted to make blondies, which are "blonde" versions of regular brownies.  These were a bit harder to make, and they required more ingredients than the pumpkin cookies. But they were very good! 
Lastly, I made "dirty brownies". These were my absolute favorites. The recipe contains brownies, cookies and Oreos all in one pan. Not only were these my favorite, but all of my friends loved them too. They've been the most popular thing I've baked. 
After all of my attempts and errors at these recipes, I have some tips that every baker should know. Always grease your pan or use a cookie sheet. Don't speed through the process, read the directions and go at your own pace. Read comments about the recipes you'd like to make. Have fun, and don't get discouraged if something goes wrong or doesn't taste great. Try again and perfect whatever you're trying to make! 
Recipes I have used…
Image courtesy of Pixabay.
About the Writer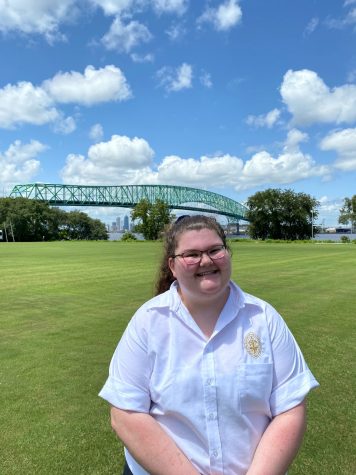 Ashlin Roberts '22, Staff Writer
Ashlin Roberts is a junior and first-year staffer for The Talon Times. She is heavily involved with Fine Arts at Episcopal, being fully committed to Honors...