Crystal Starter Pack
Now more than ever, crystals have been very popular items. Spiritual shops have been selling crystals that you can buy and meditate with… Every crystal has a different meaning and benefits. These are the top four crystals you should use to start your crystal journey. 
Amethyst…
Amethyst is one of the most loved and most popular stones out there. It's a purple variety of the quartz family, and it's said to have many healing qualities that lots of people love. For instance, amethyst is said to be a protective stone, with purifying and healing qualities to it. This expensive quartz is great for getting rid of negativity, and brings wisdom to whoever has it. It comes in a variety of shapes and sizes, along with raw and smooth tumbled versions. 
Clear Quartz…
This is the most common type of quartz there is. Clear quartz is the universal stone for power and energy. It's said to be the "master healer" of all stones/quartz. This is a necessity to have if you're just starting to collect crystals. Clear Quartz helps cleanse and energize your other stones. It has multiple different healing properties like helping your immune system and relieves pain. This stone comes in raw and tumbled forms. 
Rose Quartz…
Rose Quartz is the universal love crystal. Whether it's self-love or for something a little more romantic, this crystal is said to bring love your way.  This pink stone can help with stress, fertility, and is said to help people through hard times. Clear quartz is known to connect to the heart chakra, which is overall a very good thing to have in your collection. 
Citrine…
There are many types of Citrine, but the most common is a yellow/orange stone. Citrine brings positive energies and it can help with obtaining energy and having better self-esteem! This stone can be used as a stone of luck and wealth, and a lot of people carry it around with them in their pockets, wallets, and cars. Having this beautiful stone in your collection is sure to bring happiness and a healthy body and mind.
Image courtesy of Ashlin Roberts '22.
About the Writer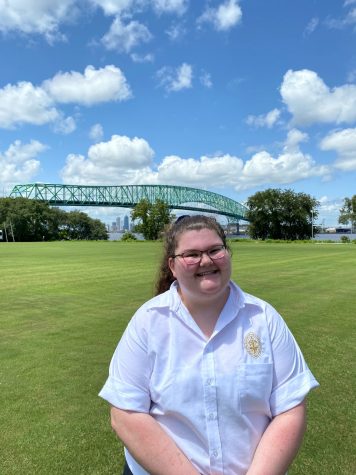 Ashlin Roberts '22, Staff Writer
Ashlin Roberts is a junior and first-year staffer for The Talon Times. She is heavily involved with Fine Arts at Episcopal, being fully committed to Honors...