My Dream Destination
If you need a cool place to travel to, I've got an idea for you! For the past few months I've been obsessed with a city located in Michigan. The city is called Holland, and it's a town that prides itself on celebrating Dutch heritage. Even though most people have never heard of this place in Michigan, I personally think it's a beautiful location I need to travel to. 
If you're ever thinking about going to Holland, the best time is during late April or early May. Holland has a tulip festival they host around this time every year. The Tulip Time Festival is the largest celebration of Dutch heritage Michigan has to offer. Every year, Holland has millions of tulips that bloom during spring, and there are fields upon fields of brightly colored tulips that you can walk through and view. Although this is one of Holland's largest attractions, this city still has a lot to offer during the spring. 
Holland is primarily a city that shows its Dutch heritage to anyone who visits. Get ready to be immersed in Dutch culture by eating food, dancing and even trying on your own pair of wooden shoes. Holland has many markets and restaurants where you can try food. Some dishes that are famously known are the windmill Speculaas cookies, Dutch pigs in a blanket and pea soup. They're also known for the licorice, cheeses and other items you can buy at stores.
During the Tulip Time Festival, dancers will perform traditional dances in their iconic wooden shoes, which are also called Klompen. These dancers put on a show for whomever is watching them at the festival, celebrating and sharing their heritage, and the Klompen shoes can also be bought in stores for any tourist that wants them! 
Lastly, my favorite aspect of Holland would be the large windmills and the small, cute shops that are located in the city. There are many windmills in the area that give the city a very cute and whimsical look. You can even go on tours of specific ones like the De Zwaan, which is the only Dutch windmill that's currently in American. Holland also has many different local shops and markets that anyone can go to while they're there. 
This beautiful city in Michigan is such a beautiful place to consider visiting. Even though there are many things to learn about and experience in Holland, I think my absolute favorite parts are the beautiful tulips and the windmills. Holland is the number one place I need to visit.
Image courtesy of Pixabay.
About the Writer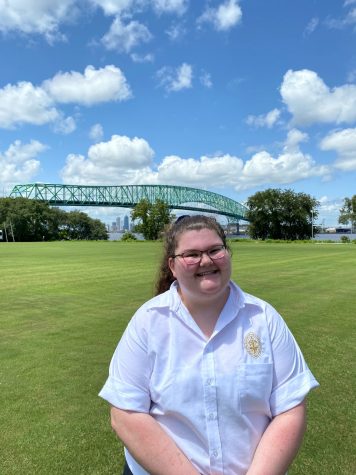 Ashlin Roberts '22, Staff Writer
Ashlin Roberts is a junior and first-year staffer for The Talon Times. She is heavily involved with Fine Arts at Episcopal, being fully committed to Honors...