Solar Power: An Ode to Healing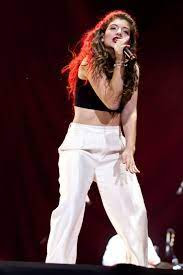 After nearly four years, Lorde's much awaited third studio album came out last Friday and it is a tribute to better days under the sun. 
Lorde released her debut single, "Royals", at the age of 15 and has not slowed down since. Her previous two studio albums, Pure Heroine (2013) and Melodrama (2017) were both beautifully written and portrayed the struggles she faced growing up in the spotlight at such a young age. Using new instruments and different techniques, she was able to experiment with different sounds to create the overall happier tone in Solar Power. 
Starting off the album with a new song "The Path", Lorde is "[bringing] people up to speed" to equate them with where she is in her life now, seven years after releasing her first song.  As the album continues, so does the theme of healing. In an interview with Coupe de Main, she expresses how we cannot always look to someone to show us how to heal, but instead look to "the sun, the ocean, nature," to find ourselves again. The nature leitmotif, a recurring theme in music, continues through her song "Solar Power" and ends beautifully with the song "Oceanic Feeling". 
This new album could symbolize a new era in Lorde's musical career, shifting her focus from the heartbreaking and melancholy tones of her previous albums, to a newer, fresher sense of self-healing. 
Image courtesy of Wikimedia.