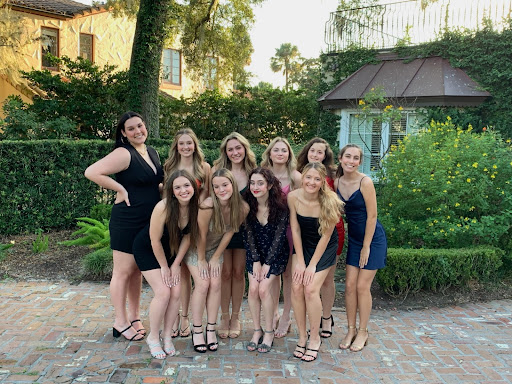 Even though we all love dances, finding a dress is often the hardest thing. I have come up with a list of some of the best stores to find cute dresses for the rest of the dances this year. 
Lulus: https://www.lulus.com/categories/13/dresses.html?n=100&x=300
Lulus is a great place to find trendy and affordable dresses. Dresses range from $30-$200. They have a range of styles and colors, so everyone will be able to find something they like. This store is definitely a fan-favorite among the ESJ community. 
Lucy in the Sky: https://www.lucyinthesky.com/shop/homecoming-dresses
Lucy in the Sky is a great store to find the perfect party dress. They have super fun dresses in all different patterns. If you are looking for a super fun pattern or a glitter dress, I would highly recommend Lucy in the Sky. 
Revolve: https://www.revolve.com/dresses/br/a8e981/?navsrc=main
If you are looking for a nicer quality dress, Revolve is the place for you. Even though it is a little bit more pricey, you are definitely getting your money's worth. Revolve always has styles like they have just come off the runway. If you want to embrace your inner Gigi Hadid and where a cool-funky dress, Revolve is the place for you.  
Dillards: https://www.dillards.com/c/women-dresses
If you waited until the last minute to find a dress, don't worry because Dillards has some great options. I always find some sort of dress at Dillards. They have dresses for all occasions.
Image courtesy of Maddy Carroll '22.