Raines Shooting: An ESJ Student's Perspective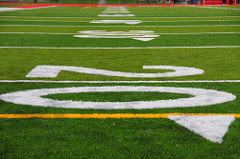 Hang on for a minute...we're trying to find some more stories you might like.
When you're told by your mom that there has been a shooting at a Friday night football game in your city, you freeze. Almost every Friday in the fall, I am on the sidelines cheering on the Episcopal Football Team. It is disheartening to think about losing your life while doing something you love. It's even more frightening to find out that your dad was right in the middle of the shooting at Raines High School on Friday August 24th, 2018.
The Saturday following the shooting my family and I had a family dinner planned. On our way to this family gathering, we were all on edge. We didn't know how to communicate our thoughts, questions and concerns. My dad was the first to break the ice when he declared, "Let me tell you guys what happened."
He then detailed the events of the incident including how "[he] had to rip off a young man's shirt to use as a tourniquet for his arm." My heart dropped. I've heard my dad tell police stories from before I was born or when I was really young, but to hear this, what had just happened, was an indescribable feeling.
He began to tell the events of the tragedy by saying, "The game was over, and the young gentlemen who eventually died entered into an argument with an unknown crowd member at the gate. The behavior and language he was using was loud, hostile and aggressive, so we asked him to leave the premises to prevent further confrontation. He then walked away toward the parking lot when an unknown juvenile approached him and shot him. There were two other bullets that struck victims. One female in the foot and a male in the arm. They were also stray bullets that simply landed on the ground. The crowd immediately dispersed, and hundreds of people fled in every direction. It looked like a scene from a movie."  
After hearing this horrific account there was about a minute of silence. My mom, sister and I each had our different questions, but ultimately we were grateful to all be safe together in this time of heartbreak of our city.
Robert Howard, 16,  was arrested for his actions in the fatal triple shooting at Raines High School. The teenager pleaded "not guilty" to charges of second degree murder and two counts of attempted murder.
Image courtesy of Daniel X. O'Neil.
About the Writer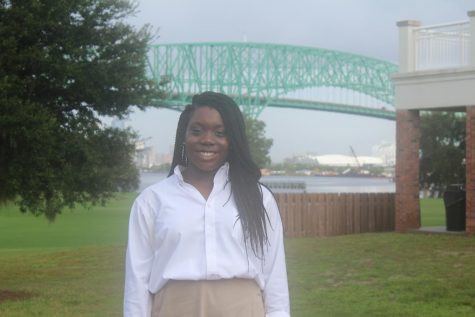 Maya McCall '20, Staff Writer
Maya McCall is a junior and a first-year staffer for The Talon Times. Maya has always loved expressing herself through writing and has now been given the...