Student Spotlight: Davis Ellis '21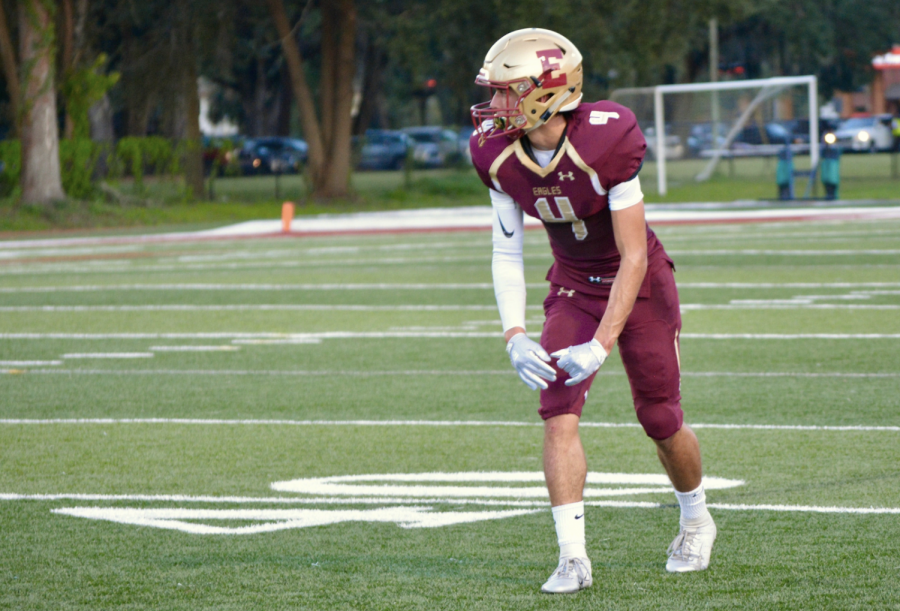 Episcopal's Varsity football team is off to a good start in their season, with much help from Davis Ellis '21. Davis has been playing since he was six years old, starting with flag football and then playing his first season of tackle football in the fourth grade. He then played for Pop Warner and has since then continued his football career at Episcopal.
The start to this season was not an easy one for him. He hyper-extended his elbow just a few weeks before the opening game, and he had to wear a sling, not allowing him to practice. Despite this, he persevered through and was able to play in the first game. When talking about how the injury affected him, Ellis said, "It hasn't affected my play, but it has motivated me in a way and made me tougher."
Davis has proved his skills in the game, leading not only in yards, but touchdowns in all of Jacksonville. So far during this season, he has scored 9 touchdowns on 526 yards receiving, along with 2 defensive touchdowns, and a kick return for a TD as well. Even with all this success, he has continued to stay humble about the recognition, saying, "Leading in yards and touchdowns is exciting, but at the same time I realize it's only the beginning, and it means nothing if I don't continue to do my best each game."
Davis spoke about someone who has influenced him a lot to do his best. He shared, "A football player who inspires me is Julian Edelman. I look up to him because he is similar to me in size and gives me hope that I can make it to the next level one day."
Ellis hopes to continue his football career in college, adding, "It's one of my main goals as of right now." Considering his success so far, and the love he has for this sport, his future is looking very bright.
Image courtesy of Anna Kate Smith '21.
About the Writer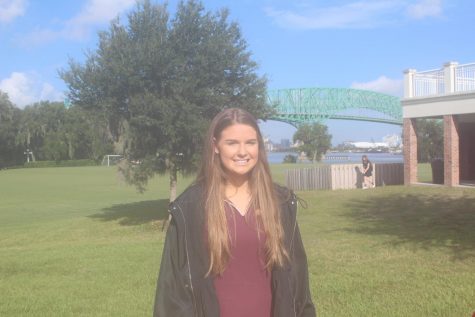 Kate Risdon '19, Staff Writer
Kate is a senior who has been a student at ESJ since 7th grade. This is her first year on The Talon Times staff, and she is loving it! Her main focuses...