AP Government Students Visit The Jacksonville Federal Courthouse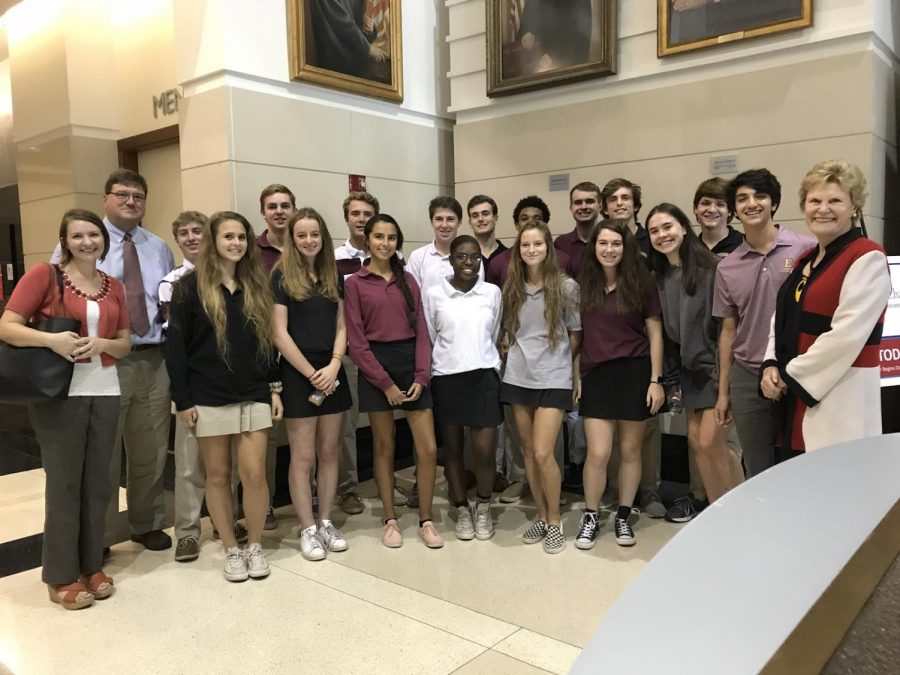 For the first time ever, ESJ's AP Government students took a two-hour field trip to the federal courthouse, in downtown Jacksonville, on Constitution Day. Both sections of AP Gov went accompanied by their teacher, Ms. Emily Farmer, and fellow history buff, Mr. Perry Walthour.
The students were driven downtown by Mr. Noah, who dropped them off at the door of the courthouse. There, they had the opportunity to hear an FBI agent and a prosecution attorney discuss white collar crime and legal processes. These topics aligned well with recent class discussions of  legislative, judicial and executive powers and checks and balances.
A few candid students managed to ask questions before time was up. The group was then escorted to a luncheon where a panel of senior Middle District judges were asked questions about their confirmation process. The students enjoyed their lunches among sitting judges and high-up attorneys, listening to the panel with quiet admiration.
One student had a slightly different perspective than his classmates'. Patricia Barksdale (mother of Jack Barksdale '19) is a United States Magistrate Judge in the Middle District of Florida. It was through communication with Judge Barksdale that AP Gov teacher, Mrs. Farmer, organized this trip.
Jack, having grown up going to the courthouse, was familiar with his surroundings
in a way that none of his other classmates were. Jack said "I am highly impressed by my mom, but her involvement in government has revealed quite a few inconsistencies in the government to me. AP Gov has given me a better understanding of her role and of her powers."
From an instructor's perspective, regarding the trip and the experiences her students had, Ms. Farmer couldn't be happier. "I expected students to have a really enjoyable time while learning about the nomination and confirmation process, which I believe happened."
"I was really excited about how [the students] really seemed to enjoy listening to the conversations that were being held."
This new adventure proved to be a nice change of pace for Ms. Farmer's students, who can now claim to have a better understanding of the inner workings of a Federal Courthouse.
Image courtesy of Ms. Emily Farmer.
About the Writer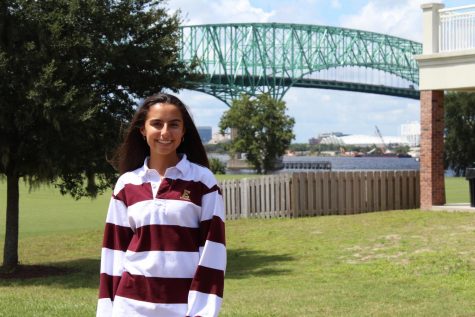 Inés Eisenhour '19, Staff Writer
Inés is a senior who has attended ESJ since sixth grade and this is her second year on The Talon Times staff. Her focus is on human-interest stories and...