Media Production Promo
Media Production helped me find my passion and has taught me a lot about myself. I have found what I love to do the most, making videos. This class has allowed me opportunities to work both inside of school and outside of the school, such as helping organizations, like Angels for Allison.
This course teaches you the basics of video editing and producing, and it allows you the abilities to build on these concepts. Through taking this class, you get to provide new and exciting content for the school. We have made chapel videos, senior class videos, Christmas videos and many collaborations of videos for Student Services and for the Episcopal Fund.
Here is a short video that shows just a bit of what Media Production does for our school community.
About the Videographer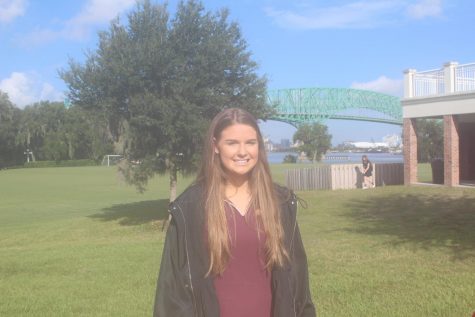 Kate Risdon '19, Staff Writer
Kate is a senior who has been a student at ESJ since 7th grade. This is her first year on The Talon Times staff, and she is loving it! Her main focuses...