Breast Cancer Awareness Month
Hang on for a minute...we're trying to find some more stories you might like.
Pumpkin patches, scarecrows, leaves falling and pumpkin spice lattes are all things that come to mind when thinking of October. In addition to that list there is Breast Cancer Awareness month. In October, you'll see your local teams cheerleaders using pink poms and maybe your favorite NFL player will fashion pink cleats. Large charity events are usually held too, like the Donna Marathon. The pink is aiming to bring awareness to the major epidemic many women face, breast cancer.
Since there is a month dedicated to highlighting the issue that is breast cancer, there are facts that we can all recall; however, some facts seem unimaginable. For example, breast cancer is the second leading cause of death in women. Also, one in eight women will be diagnosed with breast cancer in their lifetime and on average, every 2 minutes, a woman is diagnosed with breast cancer, and 1 woman will die of breast cancer every 13 minutes. Finally, on a more positive note, more than 3.3 million breast cancer survivors are alive in the United States today.
While cancer has no definite cure, in recent years, there have been major advancements in treatment options. Radiation, chemotherapy, hormone therapy, targeted therapy and surgery are just some of the current treatments that have helped decline the breast cancer death rates.
If you are driven to help fight against this disease, here are ways the National Breast Cancer Organization suggests you can help these women and their families.
Image courtesy of pixabay.com.
Facts courtesy of nationalbreastcancer.org.
About the Writer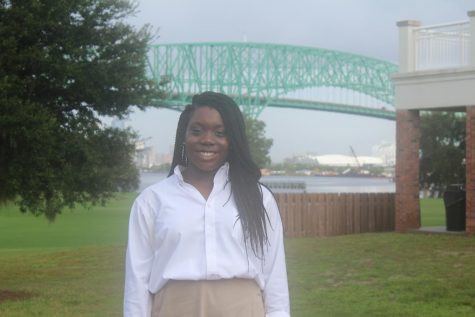 Maya McCall '20, Staff Writer
Maya McCall is a junior and a first-year staffer for The Talon Times. Maya has always loved expressing herself through writing and has now been given the...