Kavanaugh Confirmed in the Narrowest Vote in History
Hang on for a minute...we're trying to find some more stories you might like.
In a record 50-48 vote, Brett Kavanaugh was confirmed to the Supreme Court on Saturday afternoon.
The vote was strictly divided on party lines, with only Joe Manchin (D, West Virginia) and Lisa Murkowski (R, Alaska) breaking with their parties. Murkowski ultimately withdrew her vote in honor of Sen. Steve Daines (R, Montana) who was not present to vote.
Kavanaugh's confirmation was one of the most dramatic in history, with thousands of protesters standing outside the Supreme Court and Capitol buildings, including vocal protesters in the gallery of the Senate chamber interrupting the vote itself. Vice President Pence presided, having to repeatedly bang the gravel and ask the Sergeant at Arms to "restore order in the gallery."
Despite this public outcry, the Republican Senate continued to vote, rigidly casting their yea's or nay's.
Image courtesy of WikiMedia Commons.
About the Writer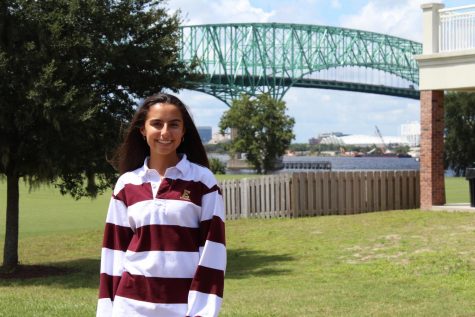 Inés Eisenhour '19, Staff Writer
Inés is a senior who has attended ESJ since sixth grade and this is her second year on The Talon Times staff. Her focus is on human-interest stories and...