Movie Review: Instant Family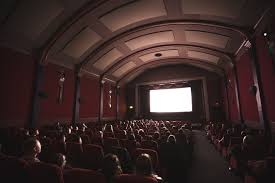 Hang on for a minute...we're trying to find some more stories you might like.
When I went to the movies, Instant Family was the only movie that seemed somewhat interesting to me. Though my expectation was that it would not be interesting in the slightest. However, as soon as the film began, I instantly started to love it.
The movie commences with two parents who do not have children, suddenly deciding to foster three kids, with clearly no parenting experience at all. It shows the struggle of building a family and that even though the learning curve appears to be quite hard, it becomes clear that it is worth it in the end because this couple is happier than ever with these kids. It is full of comedy and drama and gives a great, heartwarming message.
The film exposes how messed up the foster system can be, but it also shows how willing some people are to help the kids. It is a truly inspiring message.
The movie will bring every emotion to the viewer, whether it is laughter, tears or frustration, so be prepared.  
It is a film meant for all different age groups and would be a great movie to go see with your family. I definitely recommend this movie. It was one of the best ones I have seen in awhile.
Image courtesy of Creative Commons.