Mindful Morning
Hang on for a minute...we're trying to find some more stories you might like.
Last week Student Government partnered with Student Services to put on their second "Mindful Morning" event. Mindful Morning was held in place of a class period (65 minutes), where Vice President of Cabinet, Lizzie Conklin '20, said that students "could play with slime, play board games, play with a parachute, draw with chalk, do yoga, play laser tag or dance at a silent disco around the campus.
Conklin describes Mindful Morning as "an event where students got time to rest and relax during the hectic weeks leading up to exams. Students left their phones in advisory and got the chance to be present with their fellow students in a non-academic environment."
Conklin furthered that this event was started because of the anxiety students often feel around exam week. Often during this time of year whenever students have a spare moment, they feel like they have to be studying. During Mindful Morning, students could not do any work; this mandatory relaxation time let students chill out, without them feeling like they had to be studying.
Student Government, along with Student Services, were aiming "to give students time to relax and not feel like they should be studying. Mindful Morning gives students time to be away from technology and present with their peers to truly detox from school and hopefully relax", stated Conklin.
While some students feel stifled since they were unable to complete their exam reviews, others are fascinated with the abilities of handmade slime and jamming to the band, One Direction, with their classmates. It was comforting to know that the Episcopal community is seeing the anxiety and stress of their students and that they are trying to address those issues by allowing the student body to relax and unwind, even if it is just for an hour and five minutes.
Image courtesy of Student Government.
About the Writer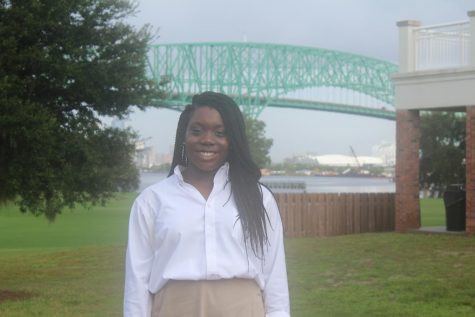 Maya McCall '20, Staff Writer
Maya McCall is a junior and a first-year staffer for The Talon Times. Maya has always loved expressing herself through writing and has now been given the...