Waffle House: Rich In Taste And History
Hang on for a minute...we're trying to find some more stories you might like.
I'm sure we've all had our fair share of Waffle House trips, after a long day with friends or after a school event. It's easy to say that late-night Waffle House runs make for a great time and fun memories; however, many people likely do not know the history behind and importance associated with this beloved restaurant.
The first Waffle House opened on Labor Day weekend in 1955, in Avondale Estates, Georgia. The chain was created and founded by Joe Rogers, Sr. and Tom Forkner.
One interesting fact about the restaurant that still rings true today is that Waffle House is notorious for being open 24/7. The Federal Emergency Management Agency (FEMA) uses it as a way to tell how intense a disaster will be (such as hurricanes, tornadoes and earthquakes). There are three levels of "disasters": Green means that the restaurant is open with a full menu. Yellow means the restaurant is serving a partial menu. Lastly, red means Waffle House is closed. If Waffle House is closed all together, one should get out of town immediately.
Enjoy your next visit to Waffle House with a newfound respect for the rich history it brings to us, along with some tasty food.
Image courtesy of Flickr.
Facts courtesy of mentalfloss.com and wikipedia.org.
About the Writer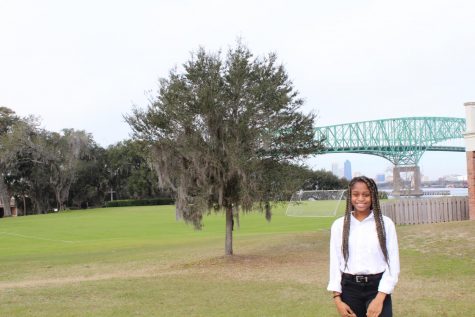 Reagan Rawls '21, Staff Writer
Reagan is a sophomore who has attended ESJ since the sixth grade, and this is her first year on The Talon Times staff. Her focus is on current events relevant...