Senior Activities During Underclass Registration Week: A Scale
Hang on for a minute...we're trying to find some more stories you might like.
Last week was pre-course registration time. Students in grades 6 through 11 picked out the classes they were going to take next year. The seniors are graduating this spring, so Episcopal planned activities for us to do while everyone else was scheduling classes.
On Monday, we all got to watch a movie.
Tuesday morning included a senior breakfast.
Wednesday was Chapel Day so nothing out of the normal was planned.
Thursday, a lawyer came to talk to us.
Lastly, on Friday, we played capture the flag.
In my opinion, some activities were better than others, and here is why… In order of my favorite to least favorite…
Thursday, the lawyer came to speak to us. I would rate this a solid 10/10 because I think it was something we all needed to hear. He understood what being a senior is about and how we tend to behave, so he taught us the laws that we should know when we all go off to college. There was no faculty in the room during this meeting ,so we all felt super comfortable to ask any questions on things we were curious about. It was a very helpful session.
Monday was movie day. We watched the movie Surf's Up,' which was a nice activity to have planned on a Monday since Mondays are always rough. I would rate this an 8/10 because it was a nice relaxing use of the time.
Friday, all the seniors played capture the flag. It sounds fun, although, it was mostly guys running around getting sweaty and dirty as the sun was beating down on them. Most girls did not want to feel nasty the rest of the day at school. I would rate this a 6/10 only because I did not play (like most of the girls).
Lastly, Tuesday we had our senior breakfast. It did not feel very planned out because everyone took about 15 minutes to eat, and then after that, we all just felt trapped inside the Buck for another hour and a half, doing nothing. One thing turned into another, and soon there was a huge food fight, resulting in a giant mess. Needless to say, this event was a 4/10 for me.
Image courtesy of Flickr.
About the Writer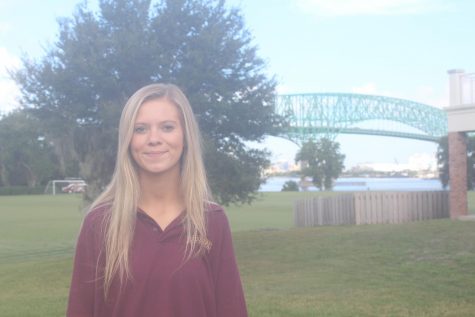 Ashley Long '19, Staff Writer
Ashley Long is a senior who has been an ESJ student since the seventh grade. She's a first-year staffer for The Talon Times. Her main focuses for the...