New Faculty Member Spotlight: Senora Plaski
Hang on for a minute...we're trying to find some more stories you might like.
I sat down and interviewed a new addition to the Spanish Department, Senora Plaski. Below are the topics we discussed to gage how her Episcopal experience has been going this year so far. I asked for honest answers and have shared her responses in quotes.
How long have you been teaching?
"I have been teaching since 1992. I've taught at universities, high schools, middle schools and elementary schools."
Where have you taught previously?
"I started at the University of Florida, as a graduate teaching assistant, and then I went to Eastside High School in Gainesville and Stanton College Preparatory. I also taught at Lincolnton, in North Carolina, as a middle and high school teacher, and then Hollins University, as well as Virginia Western community college and many more institutions."
How do those school compare to Episcopal?
"I think that out of all the high school and middle schools that I've worked at, Episcopal is more rigorous; however, it is less strict as far as personal freedoms probably because it has such a strong sense of honor. I would consider it mid-range as far as how many students."
How would you describe Episcopal lunches?
"Definitely the best ones I've ever had, and I've had a lot of lunches, in a lot of places."
How would you describe the average student's behavior?
"Much more self-disciplined than a lot of schools that I've worked at. They are very focused on personal responsibility."
Rank your experience at Episcopal so far on a scale from one to ten (ten being the highest)…
"I would give my personal experience at episcopal a 10/10. I'm having a great year!"
These were Senora Plaski's honest responses on her experiences at ESJ thus far. She seems to be loving her year and the way the school works. She seems excited for many more years of teaching at Episcopal down the road!
Image courtesy of Senora Plaski.
About the Writer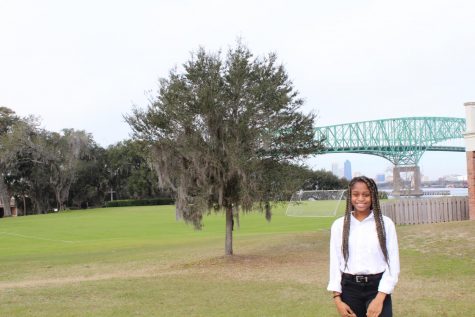 Reagan Rawls '21, Staff Writer
Reagan is a sophomore who has attended ESJ since the sixth grade, and this is her first year on The Talon Times staff. Her focus is on current events relevant...