Joyce Morgan Interview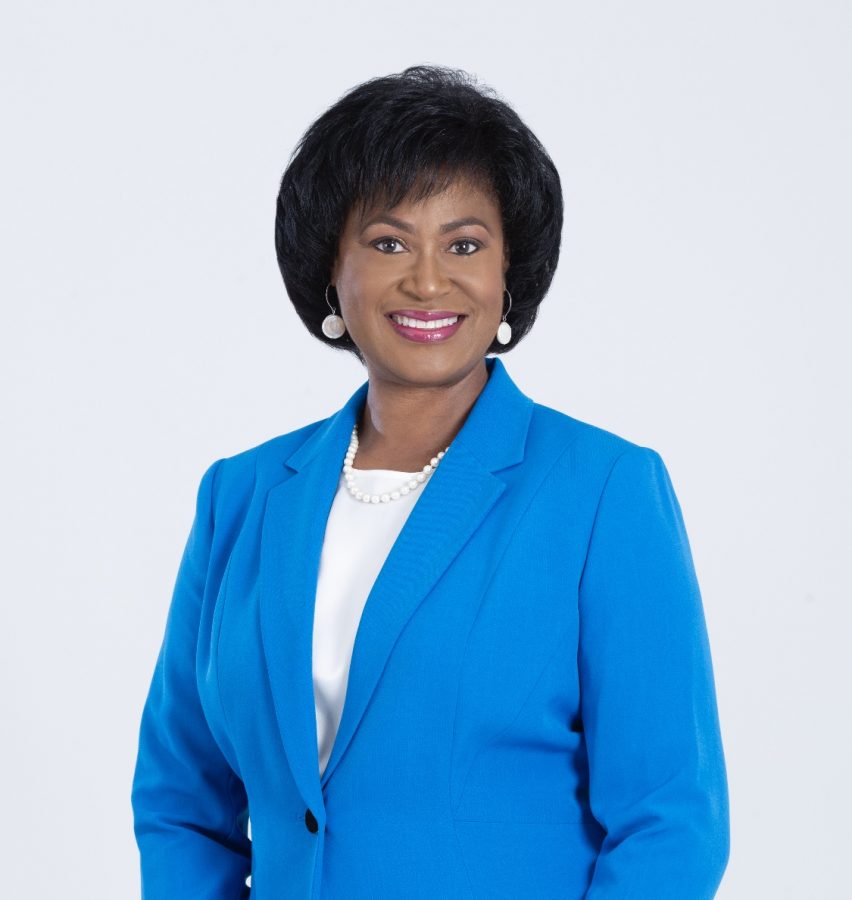 Former Channel Four news anchor, Joyce Morgan, was recently re-elected as Jacksonville's District 1 City Councilwoman, and in the below interview, she gives insight into her role as a politician and ultimate goals for the city of Jacksonville.
What inspired you to become a politician?
I have always been a community servant, and I believe being an elected official is an extension of my years of volunteerism on a larger scale. My greatest desire is to serve the constituents of District 1 and of Jacksonville. I have always believed in building partnerships that result in economic development for the district as well as a cleaner and safer community.
Use three words to describe your campaign, and why do you think those characteristics led you to victory?
Trusted. Accountable. Approachable. These words show my level of transparency in government.  It it very difficult to open yourself up for criticism, but I believe to truly serve the people of my district, they must first trust that I am going to do the job they elected me to do. I am accountable to them, and I remain approachable past the campaigning, as I hold town hall meetings every month to maintain constant communication.
What would you like for young people to know about your role as City Council Woman?
Our job is to make the laws that govern the citizens of Jacksonville.  Each Council Member serves on at least two committees. Currently I am the Vice-Chair of the Finance Committee and a member of the Neighborhoods, Community Services, Public Health and Safety committee. Council members are dedicated to introducing, vetting and moving legislation forward to the entire body of 19 members. One of my greatest duties is being available for one-on-one meetings that I entertain with constituents out in the District.
In your opinion, how should student voters make informed decisions in regards to future elections?
I believe it's important for students to google candidates before voting on them. There you will find their track record and better understand who they were before deciding to run. Attending a candidates forum is also another way to learn about the candidates.
What will be your focus as City Council Woman as it pertains to students in Jacksonville?
I will continue the work that I have started which includes being held accountable to students as well as their parents. I believe government, schools, neighborhoods, authorities and students themselves have an obligation to work together to help fight some of the problems we face related to crime, especially crime committed by young people. I am working to allow students to have a powerful voice in our community so they can help change their own futures.
What would you like for your legacy to be?
I want my legacy to be one of SERVITUDE! As I stated earlier, it is my strongest desire to serve the constituents of District 1 and Jacksonville and leave this community richer, stronger and healthier than I found it four years ago.
Image courtesy of Joyce Morgan.
About the Writer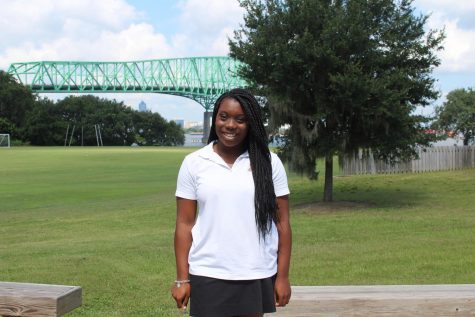 Maya McCall '20, Editor-In-Chief
Maya McCall is a senior and the Editor-In-Chief  of The Talon Times. Maya has always loved expressing herself through writing and has now been given the...