Touring Company Districts

Touring Company, Episcopal's junior/senior theatre class, is beginning to prepare for the Florida State District 2 Thespian Festival in November (more commonly referred to as "Districts").
At Districts, Theatre troupes from around Duval County gather to compete in different events. Events include (but are not limited) to Monologues, Small-Group Musicals, Duets, Playwriting, Costume Design and Set Design.
Actors and Troupes are ranked by judges using the following designations: Poor, Good, Excellent and Superior. The highest acclaim in each category is "Critics Choice". One piece from every category will be selected as Critics Choice and will then move on to represent that category for that district later in the year at the statewide competition.
This year, amongst individual monologues and duets, Touring Company is taking two group pieces. They will be taking "The Brothers Grimm Spectaculathon" in the One Act category, as well as "All Around the World", from Xanadu, in the Large-Group Musical category.
Jewel Hardwick '20 says she is most excited to be able to interact with new people at Districts and States. "The reason I do theatre is to meet like-minded people and bond through shared interests, related to theatre or not." 
Touring Company is very excited to begin preparing for Districts. Already they have been reading through the script for "Brothers Grimm Spectaculathon" and setting their sights on parts they'd be interested in playing.
Casting for the one act will take place next week, and members of Touring Company will most likely be doing cold readings of the script to determine who will get cast as which character.
Image courtesy of International Thespians Society.
About the Writer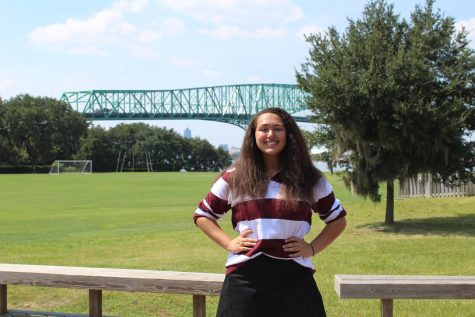 Anna Mayo '20, Staff Writer
Anna Mayo is a senior and a first-time staffer for The Talon Times. She has attended Episcopal since the seventh grade and throughout her years she has...