An American Initiation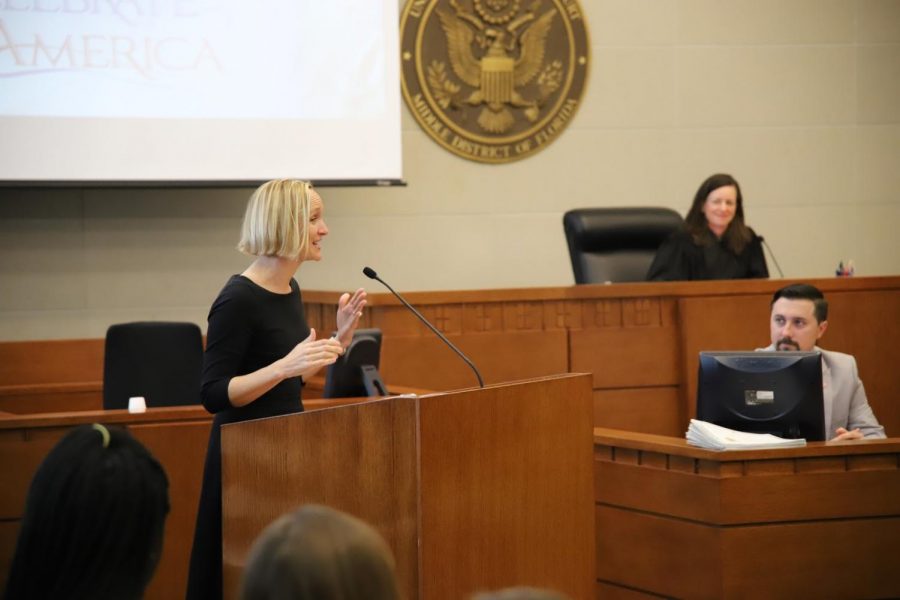 Being born an American citizen is a privilege that many underestimate. But for those who spend years of their lives attempting to attain it, their naturalization day may be the most significant day in their lives. This past week, at the U.S. Middle District Court of Florida, 50 people from 25 different countries finally became citizens. Their friends and family and students from Ms. Emily Farmer's AP Government and American Politics classes had the privilege to witness this momentous day. 
With Magistrate Judge Barksdale presiding, some Episcopal students had the opportunity to participate in the ceremony. Charlotte Rosenberg '20 gave the invocation, Amelia Barakat '21 sang the National Anthem, Emilie Fazio '20 and Adam Sayar '20 gave flags to the oldest and youngest citizens in the ceremony, and Carrisa Iszard '20 gave the benediction.
Sekai Hicks '20, who led the Pledge of Allegiance, commented on her role, saying "It was so much fun to have the new citizens join in on something I've been doing since childhood. Saying the Pledge with them connected us not only as people but also as fellow citizens."
Episcopal's very own Ms. Natalie Herford was the keynote speaker for the ceremony. "I think it was really cool that Ms. Herford could speak to the new citizens, being a naturalized citizen herself," commented Anne-Charles Zimmer '20. "It gave her main theme of community and togetherness another layer that only those who had to work towards being a citizen could understand."
Image courtesy of Ms. Emily Farmer.
About the Writer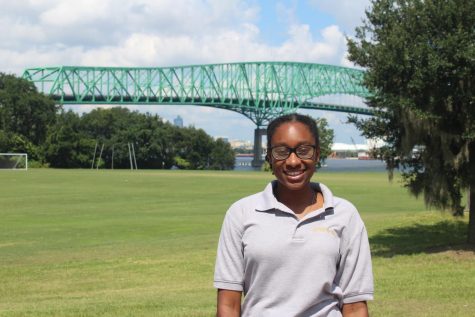 Jewel Hardwick '20, Staff Writer
Jewel Hardwick is a senior and a first-year staffer for The Talon Times. She is known campus-wide as an enthusiastic girl, with a rather strange affinity...