Senior Lunch Spots
Have you ever wanted to go off campus for lunch but didn't know where to go? Have you ever had a food craving that you didn't know how to satisfy while in class? Well, as most students probably know, seniors at Episcopal have senior privileges. Therefore, the desires previously mentioned can be easily met. These privileges give seniors a few freedoms that allow them to have a more memorable and enjoyable senior year. One of these senior privileges is being able to go off campus for lunch.
All seniors have their favorite spots, but sometimes trying something new or different feels like the right thing to do. Whether you're a senior who doesn't know where to go or a junior that wants to know about possible places to eat, this article should give you a few good ideas.
In San Marco there is a Firehouse Subs which provides a variety of great quality subs. The subs come in three sizes: small (3.5-4 inches), medium (8 inches) and large (12 inches). All of the subs on the menu are also well priced at under $10.00. My personal favorite is the Smokehouse Beef and Cheddar Brisket.
Another senior favorite in San Marco is Tropical Smoothie. Tropical Smoothie serves smoothies as well as meals like wraps, quesadillas, flatbreads, sandwiches and more. If a smoothie is what you desire, you can order from the variety of classic smoothies they have like the Bahama Mama, which is made with strawberries, pineapple, white chocolate and coconut. Beware though, because parking here can be a nightmare during the lunchtime rush.
Publix on Atlantic Boulevard is a favorite spot among many seniors for meals like subs and chicken tenders; and even better, all of the food is made daily with fresh ingredients. My favorite sub is the chicken tender sub with buffalo sauce because it's the perfect combination of flavor and spice, so that you can taste all of the flavors without being burned from the spice.
Image courtesy of Wikipedia.
About the Writer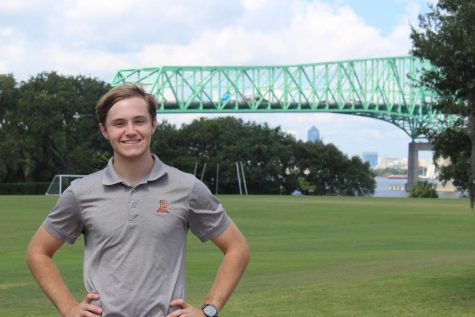 Robert Jackson '20, Staff Writer
Robert Jackson is a senior and is a first-time staffer for The Talon Times. He is on the Varsity wrestling team, and enjoys fishing, exercising, reading...