Jonah Hodo '20: Going Out During My "Coronacation"
Just as many other high school students were this year, I was excited to spend my spring break hanging with friends 24/7 and making fun memories, but to the dismay of many, the coronavirus had other plans this spring break. Instead of making our spring breaks memorable, most people were stuck at home whilst self quarantining and social distancing. 
But unlike most people, I managed to have a pretty amazing spring break, regardless of the negative attention surrounding the coronavirus. I hung out with friends essentially every day, went to the beach multiple times, and had one of the best spring breaks in recent years. The hardest part of accomplishing the aforementioned was finding people who were actually allowed to hang out. When we finally ventured outside, it was surprisingly empty for spring break in Jacksonville. Another aspect to mention is the difficulty we had when trying to find places that were open.
Many parents were unsure about letting their children leave the house amongst this pandemic, but my parents were not among this majority. They knew that cleanliness was something very important to me and I would be the last person that would bring coronavirus into our household; hence why they let me enjoy my spring break as if there wasn't currently a global pandemic. They also knew that my friends were being cautious, and that we weren't going to get sick or anything.  
All this being said, I still indulged in copious amounts of video games, Netflix and food every day, but not to the point where I was bored out of my mind, as many others were during this "coronacation".
Image courtesy of Picpedia.
About the Writer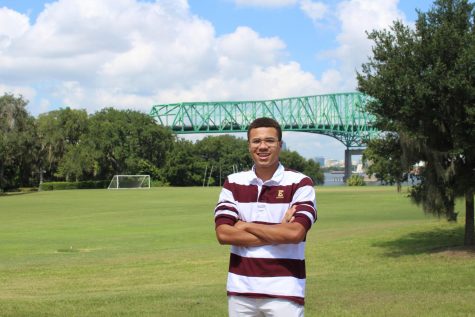 Jonah Hodo '20, Staff Writer
Jonah Hodo is a senior and first-year staffer for The Talon Times. He has attended Episcoal since the ninth grade and has rowed for three years. Jonah...