Jaguars 2020 Three-Round Mock Draft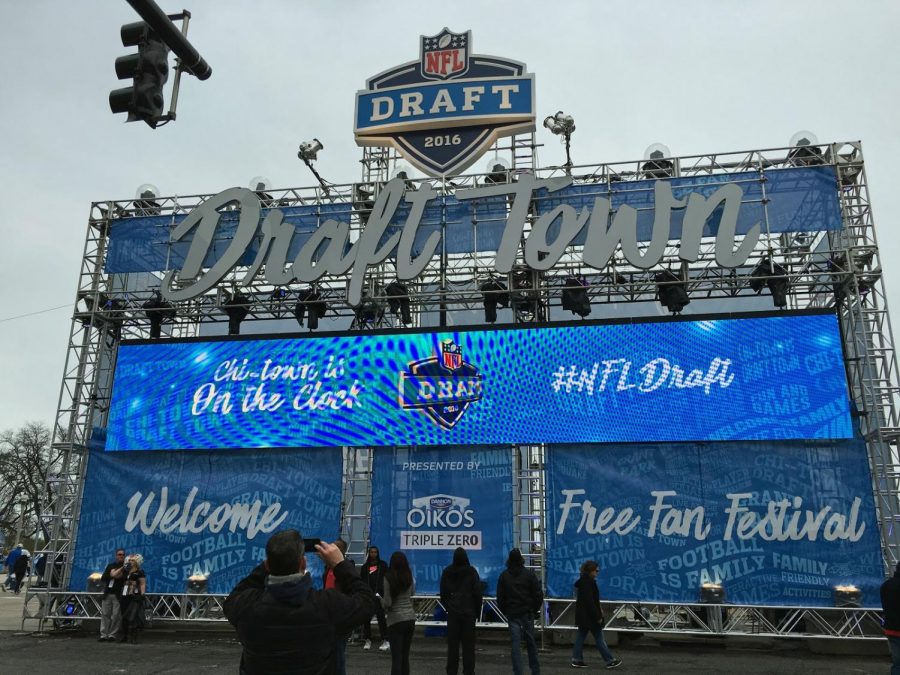 After an off-season full of trades, the Jacksonville Jaguars have 12 picks in the upcoming NFL draft. Trading away veterans Calais Campbell, A.J. Bouye, Nick Foles and the mid-season Jalen Ramsey trade shows the mentality of the current front office is to rebuild the team with youth. Edge-rusher Yannick Ngakoue is also seeking to be traded, which gives the Jaguars a prime opportunity to acquire possibly yet another first round pick. With many positions left to be filled, this year's draft is essential to the long term success of the organization. In this article, staff writer Nolan Nicholson gives his predictions for each pick in the first three rounds of the upcoming draft.
ROUND 1, PICK 9
Jedrick Wills, OT, Alabama
The Jaguars found out in 2019 that Cam Robinson is not the answer at left tackle. Quarterback Gardner Minshew will need help on offense, and the team must start by protecting him, and Wills will do just that. Standing at 6'4" and weighing in at 312 pounds, Wills has proven to be elite in pass protection. The main concern about Wills is that he is slightly undersized for his position, but it may work to his advantage because his quickness in pass protection is unparalleled. This move would allow Minshew and Leonard Fournette the opportunity to execute with more stability in front of them, boosting the overall performance of the offense.
ROUND 1, PICK 20
Kristian Fulton, CB, LSU
After trading both Jalen Ramsey and A.J. Bouye, the Jaguars will attempt to replace one of them with the 20th pick, by selecting Kristian Fulton. No, Fulton will not be Jalen Ramsey, but he does have the tangibles to be a solid starting corner in the NFL. Fulton is 6'0" and explosive. He excels in man coverage and has competed well against the best receivers in college football. Fulton did have a bad game against Clemson in the national title game, but besides that, his film shows he has tremendous upside. This pick may not pay off immediately, but it could potentially give the secondary a consistent starting cornerback for the future. 
ROUND 1, PICK 27 (Acquired from SEA)
A.J. Epenesa, DE, Iowa
I am expecting the Jaguars to trade Yannick Ngakoue in exchange for the Seahawks 2020 first and possibly another early-mid round selection in 2021. A.J. Epenesa will bring versatility to the Jaguars' defensive line. With Calais Campbell gone, Epenesa proves to be a worthy replacement, as he can play both defensive end and defensive tackle at a high level. This versatility is important with a potentially unstable interior defensive line. Epenesa may not be the flashiest lineman in the draft, but his upside shows us that he is worth taking the risk on at 27. 
ROUND 2, PICK 10
Tee Higgins, WR, Clemson
With a very strong class of receivers it is likely that Tee Higgins will fall into the Jaguars' lap at 42. The Jaguars' offense will strongly benefit by the addition of another weapon at WR. General Manager Dave Caldwell will continue to build around Minshew and ensure that he has sufficient weapons to be successful, and Higgins will be a nice addition to play alongside D.J. Chark. Higgins is 6'4" and is best with high-point catches, which makes him a perfect red- zone target. The Jaguars were 31st in red zone offense, and the addition of Higgins would help them improve upon this costly weakness.
ROUND 3, PICK 73
Ashtyn Davis, S, California
Jarrod Wilson has not shown he can be a consistent starter alongside Ronnie Harrison. Bringing in Ashtyn Davis would create some competition at the position which will result in getting the most out of each player. Davis is 6'1", athletic and has great character. He struggled on occasion with seeing things unfold too late but was able to make up for it with his athleticism. The young Jaguars will need new players to step up and lead and Davis would do just that. He plays tough, and he never takes a play off. It will take some time for him to adjust to NFL speed, but he projects to be a full time starter in his second or third season. At worst, Davis ends up being a strong depth piece for the team so this is a low risk pick in the third round.
Image courtesy of Wikimedia Commons.
About the Writer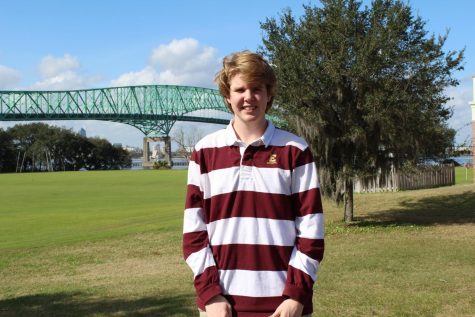 Nolan Nicholson '20, Staff Writer
Nolan Nicholson is a senior and first-year staffer for The Talon Times. He has attended Episcopal since the sixth grade and is on the Varsity Tennis team....