Connecting To The Arts World
Like the rest of the world, the stages and showcases of the arts community have darkened drastically since the increase of COVID-19 cases. "The 41 Broadway theaters have been closed since March 12," reports The New York Times, "and industry leaders are aware that large gatherings may be among the last forms of activity to resume when the pandemic eases." With Broadway's doors closed until beyond Labor Day, along with movie theatres, museums and galleries following suit, where could one access the arts while at home? Online of course. 
Utilizing streaming technology, companies such as Google Play, Amazon Prime and iTunes are providing filmed Broadway shows for audiences to view at home. Broadway HD, a site with musicals, plays and other theatre content, offers a 30-day free trial and includes shows such as Kinky Boots and Joseph and the Amazing Multicolored Coat. 
YouTube channels, such as Broadway.com, are giving glimpses into the prep and work behind popular shows such as Six, Come From Away, and Mean Girls, and interviews with the industry's top actors. Another YouTube channel, The Shows Must Go On, drops full-length filmed Broadway shows every Friday and leave them up for free for 48 hours. Popular YouTube channel, Team StarKid, known for their Harry Potter spin-off musicals, keeps their musicals uploaded already, and their new hit, Black Friday, is going viral.
In regards to movies, streaming sites such as Disney+ have expedited their uploading schedule, premiering the box office hit, Frozen 2, nearly three months ahead of schedule and releasing Star Wars: Rise of Skywalker 4 days early on digital. But for other streaming services, such as Netflix and Amazon Prime, moving their schedule is a bit harder. As Screen Rant has found out, "Streaming sites can't release things early, [because of] dubbing for foreign languages…Amazon Prime releases everything globally at the same time; they're still dubbing foreign languages." 
So don't worry, your favorite shows and movies will soon be available for your binging pleasures.
Image courtesy of Flickr.
About the Writer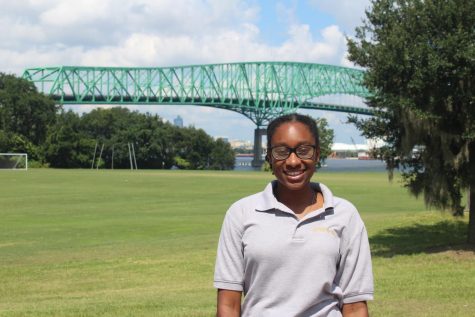 Jewel Hardwick '20, Staff Writer
Jewel Hardwick is a senior and a first-year staffer for The Talon Times. She is known campus-wide as an enthusiastic girl, with a rather strange affinity...