Movie Review: Bill & Ted Face The Music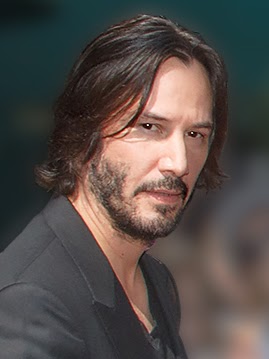 On February 17, 1989, Bill & Ted's Excellent Adventure was released in theaters. It was critically acclaimed actor Keanu Reeves' first hit movie and grossed $40.4 million upon release. The movie earned itself a sequel, Bill & Ted's Bogus Journey, and again on August 14, 2020 with the final installment of the trilogy, Bill & Ted Face the Music. 
The franchise follows two high school students, named Bill and Ted, who form their own band and write music together. A time traveler named Rufus appears, tasked with going back to the year 1988 and helping them pass their history class, as they are one day going to be great leaders who lead a utopian society of music and philosophy. The boys and Rufus travel throughout time, meet famous figures of the past, marry 15th century princesses and pass their class. Bill & Ted Face the Music brings the audience to the future, as Bill and Ted are asked to stop the end of the world with the help of their daughters, Billie and Thea, by creating a song prophesied to unite and save the universe. 
Bill & Ted Face the Music has the same humor, values and lovingly written and acted characters that its two predecessors possessed. An audience that loved the first two movies, and an audience that had never before seen them (but if you haven't, go watch them), can both enjoy it. The first two of the franchise contained loose plot and heavy humorous dialogue. In contrast, the last succeeds in creating a well-constructed plot and the same zany conversations between characters that added so much charm to the originals. Instead of sacrificing the plot for the humor or vice versa, the original helps them go hand in hand to create an even better entertainment aspect for the audience. With the added reappearance of references to past characters and plot points, Bill & Ted Face the Music adds a tasteful amount of nostalgia, appropriate enough for a movie that's the last in its franchise. 
In an interview with Rolling Stone senior writer Andy Greene, Keanu Reeves (Ted) and Alex Winters (Bill) talked about how the directors "inspired so much life" in the story. Reeves says, "They've created these two characters that have a unique voice… They care so much about the characters." He explains how the writers offer Bill and Ted to him and Winters "like a flame," giving them an admirable amount of creative freedom in making them their own.
The finale of a quirky, hilarious, enjoyable series found itself being a satisfying ending. It respects it's origins and ropes the original cast into not just returning, but enjoying their return. Bill & Ted Face the Music is the perfect movie to watch right now (while adhering to CDC guidelines).
Image courtesy of Wikimedia Commons.