Biden vs. Trump: Round 1
"Childish!"
This is just one of many words used to describe Tuesday night's presidential debate between President Donald Trump and former Vice President Joe Biden. Despite the mixed reactions of the debate, one thing is certain, it was a disaster. Many political analysts from Fox News and CNN argued that it wasn't even a debate, just two adults shouting and interrupting one another for 90 minutes.
Given all the chaos that transpired, these are four key takeaways from the debate.
Biden fought back against Trump's tactics.
For a long time, Trump has called Biden "Sleepy Joe", describing the democratic nominee as an incoherent senior who could barely complete a sentence, let alone lead a country. In an interview with Fox News' Jeanine Pirro, Trump even falsely accused Biden of using performance-enhancing drugs to explain his performance during the primary debates. 
While the 77-year old stumbled over a few phrases during the debate and had missed opportunities to be dominant, he largely remained resilient against President Trump's tactics. He looked into the camera on many occasions to talk to the American people if they had any concerns about his health. "I'll be a president not just for Democrats," he said, eyes firmly fixed on television screens. "I'll be a president for Democrats and Republicans."
Biden distanced himself from his far-left label.
Beyond the attacks on Biden's cognitive ability, Trump has consistently tried to paint Biden as a "radical leftist" or socialist. Biden has denied his support for different policies like universal Medicaid, the Green New Deal, or defunding the police, but the Trump campaign continues to attach him to these issues. 
Biden resisted the strategy by restating his positions, which all align to the middle of the Democratic spectrum. Without denouncing the radical left, Biden made sure Trump knew he had control by saying, "The party is me right now. I am the Democratic party." 
Trump defended his COVID-19 response.
Clouding the entire debate was the COVID-19 pandemic, which has killed more than 200,000 Americans already. With coronavirus cases continuing to spike in some parts of the country, Biden wasted no time blaming Trump for their deaths. 
"He panicked or just looked at the stock market, one of the two, because guess what?" Biden said. "A lot of people died and a lot more are going to die unless he gets a lot smarter a lot quicker." Trump wasn't having it. Instead he defended himself and suggested that the death rate would be vastly higher if Biden was in charge. "Two million would be dead now," he said. Despite this, many Americans still believe that Trump has done a poor job of handling the coronavirus.
Trump failed to condemn white supremacists.
Biden has made it known that he started running for president after Trump's unwillingness to condemn the white nationalists who gathered in Charlottesville, Virginia, back in 2017. President Trump failed to condemn white supremacists again during the debate even when asked directly by Chris Wallace if he would do so. Trump deflected by saying, "Most of the violence I see is from the left." 
So Biden later suggested that Trump condemn the Proud Boys, a far-right organization widely condemned as a hate group. Of course Trump had other plans; he told the white supremacists to "stand back and stand by." This became the moment talked-about moment of the 2020 presidential debate. 
What's next… 
The next scheduled presidential debate is on October 15, but given the changes to the debate rules and President Trump's recovery from the coronavirus, who knows what the future holds on the debate stage?
Image courtesy of Wikimedia Commons.
About the Writer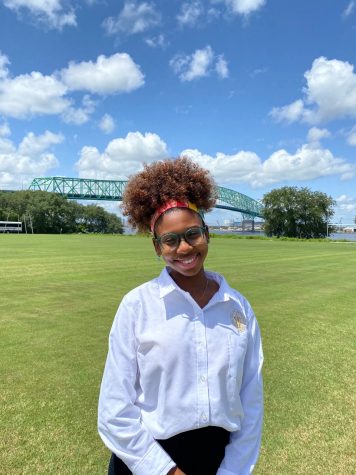 Chey Ann Boyd '21, Staff Writer
Chey Ann Boyd is a senior and first-year staffer for The Talon Times. She has always loved expressing her creativity through photography, but this student...