The Story Of Duncon Robinson
By Duncan Robinson's junior year, he was coming off the bench for an okay high school basketball team, and the furthest he saw his career going was Division III basketball. His senior year he averaged 18.5 points, but college coaches still only saw him as a good high school player, and his only offer was from Williams College (a good Division III liberal arts school).
He then went to a prep school for a year to get more exposure, gained 15 pounds of muscle and won MVP of the championship game for the league. But, he still ended up playing for Williams College.
He then averaged 17 points and 6.5 rebounds and led them to the Division III national championship. John Beilin was the head coach of the Michigan basketball team at the time, and originally Beilin was just going to offer him to be a walk on, but after watching more film, Beilin offered Robinson a full ride scholarship making him the first player ever to go from Division III to Division 1 on a full scholarship.
He was at Michigan for three seasons and was one of the best three-pointer shooters in the Big Ten and shot 42% from 3. To illustrate how important he was to the Michigan team, Michigan went an absurd 28-0 in games, where he scored 6 points or more.
He went undrafted in the 2018 draft but was signed by Miami and balled out in the summer league, averaging 12.4 points 6.4 rebounds and shooting 63% from 3 and earned himself a two-way contract with the Heat. He averaged 21 points a game and shot 48% from 3.
This season he averaged 13.5 for the season and was an important piece in the Heat's run to the finals and hopeful championship. Robinson's story from barely playing Division III basketball to helping the Heat make a championship run is an unbelievable underdog story, and he still has more work to do.
Image courtesy of Wikimedia.
About the Writer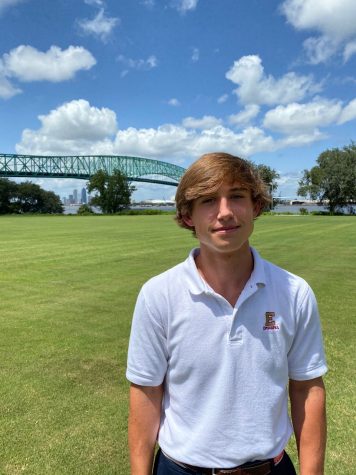 JP Coll '22, Editor-In-Chief
JP Coll is a junior and one of the Editor-In-Chiefs of The Talon Times. JP is an Eagle Ambassador, a part of the Blue Green Club and played on both the...