Everything You Need To Know About Homecoming 2020
As anticipated, Covid-19 has made school spirit very hard this year. The student body looks forward to celebrating our school by dressing up, attending all the fun activities and of course the Homecoming football game and dance. Since this year is different then all the rest, there are now new procedures that are going to take place during the upcoming homecoming season. I asked the president of Student Government, Jake Murphy '21, to tell us everything we need to know regarding Homecoming. 
As most people would have guessed, the annuel Homecoming Dance that takes place in the Buck Center every year is cancelled. With all the Covid-19 protocols and procedures, it is almost impossible to make it a safe environment. Murphy did share that "we may, however, have an extra dance (along with Winter Formal and Prom) in the Spring if restrictions loosen up." Of course the organization can not fully validate if this will happen or not at the moment, but it is an idea. Regarding the game, there will be 60 students allowed to attend. Just like any other sports event you will have to sign up prior to the event. Seniors will get the sign-up sheet a day before everyone else. 
Throughout Homecoming Week we always have fun activities after school, and when I asked Murphy about what they are going to do about these, he responded by saying, "We will still have HOCO activities which we are currently working on making larger and more exciting than ever to offset the lack of a dance." When it gets closer to Homecoming Week, these activities will be announced in more detail. Now the part of HOCO week that everyone loves… The dress-up days!
The dress-up days this year will be Outer Banks Day, Duval Day, Tie Dye day, Decades Day, and Spirit Dress. Even though this Homecoming is going to be different than any others that we have experienced, the Student Government has put in so much work to make it as normal as possible.
Image courtesy of Flickr.
About the Writer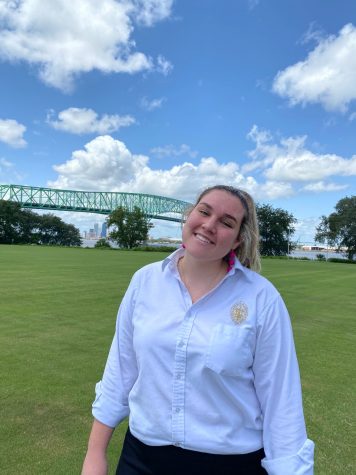 Maddy Carroll '22, Editor-In-Chief
Maddy Carroll is a junior and one of the Editor-In-Chiefs of The Talon Times. Maddy loves to travel and immerse herself in different cultures. She is a...