Trevor Lawrence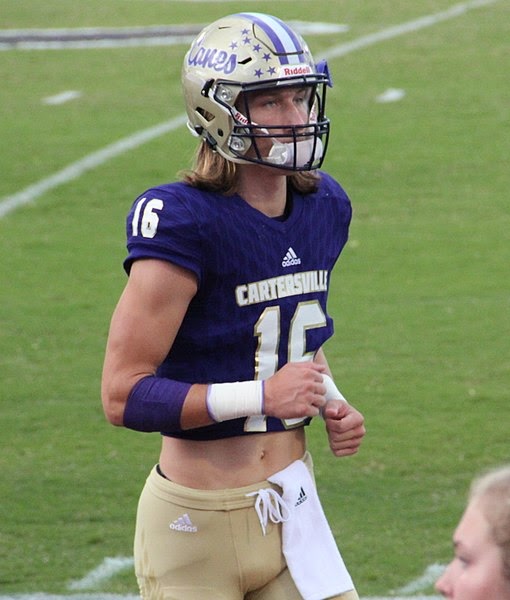 After the long season of college football that all of us are grateful we had, it's time for draft day talks. Since day one of the NFL season, everyone has been talking about college prospect Trevor Lawrence. As the NFL season progressed, it looked like the New York Jets were almost a lock to get this star, generation talent, Lawrence.
Just this season Lawrence threw for over three thousand yards, 24 touchdowns and only 5 interceptions, leaving him with an average passer rating of 169.2. He did all this while missing a game, too. This was the name of the draft. The Jets knew it, everyone did, but he was all theirs. Or so it seemed.
Going into week 14, the Jets were 0-13, the worst in the league, but trailing behind them was the 1-12 Jacksonville Jaguars. If the Jets won one game, they would lose Lawrence. This was the only hope Jaguars fans seemed to have had for the future. Going into week 15 Jaguars fans prayers came true. The Jets upset the 9-4 Los Angeles Rams.
The Jaguars inherited the number one pick. They had Lawrence. As the last few weeks of the season played out, the Jaguars secured that first pick by not winning anymore games.
Heisman runner-up, 2019-2020 National championship winner Lawrence is looking to have a bright bright future in Jacksonville. Not only is he a generational talent, he's a phenomenal leader as well.
As most assume, the Jaguars will build not only their offense around the prodigy, but their seemingly bright future as well. Almost everyone believes in Trevor, but not everyone, and he realizes it. He has been training harder than ever for the upcoming draft, and is looking to live up to his hype and prove the few haters he has wrong. 
Image courtesy of Thomson200.