Urban Meyer: A New Hope For Jacksonville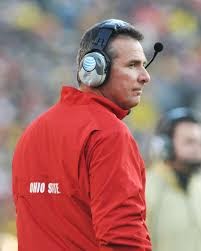 After the exciting end to the season in which the Jaguars secured the number 1 overall pick for the first time in franchise history, thus gaining the rights to pick Trevor Lawrence, things have been looking up for Jags fans.
Before getting Lawrence? The Jags had some good young talent that hopefully a good coach could optimize to create a winning team but said coach would come to a small market team without a franchise quarterback, and of course, plenty of people want to be a head coach, but only the top-notch succeed. Jacksonville was not one of the most attractive landing spots.
Our hopes were initially spiked when the Jets won their first game of the season in week 15 against the Rams, giving the first pick to Jacksonville temporarily. Then our dreams were fulfilled when the Jets won again week 16 against the Browns, guaranteeing the first pick to the Jags.
During week 16, I was at the Jaguars' home game against the Bears. The Jags got blown out, which isn't something any of us were too upset with. Then, as fans gathered together to watch the Jets secure the win versus the Browns, I saw more energy in Jags fans than I've seen all year. 
Gaining Lawrence not only meant gaining the best quarterback prospect anyone has seen since Andrew Luck, but it also guaranteed a top tier coach would be heading to Jacksonville just to get the opportunity of coaching Lawrence and that coach is Urban Meyer. Three-time National Champion, twice with the University of Florida, Meyer is well-liked around North East Florida but is also well respected around the country for being a great coach. Anytime there is a high-level coaching opening, for example the Dallas Cowboys, Meyer's name gets thrown around in rumors, but he has been waiting for the perfect opportunity to leave retirement for coaching, and none is better than coaching Lawrence.
Sustained success starts with a great coach and QB duo, and the fans finally have hope that that's what we now have here in Jacksonville.
Image courtesy of Adam Glanzman.
About the Writer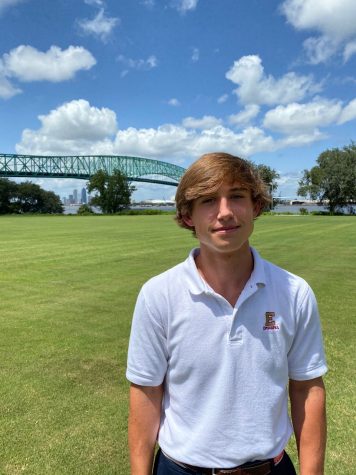 JP Coll '22, Editor-In-Chief
JP Coll is a junior and one of the Editor-In-Chiefs of The Talon Times. JP is an Eagle Ambassador, a part of the Blue Green Club and played on both the...